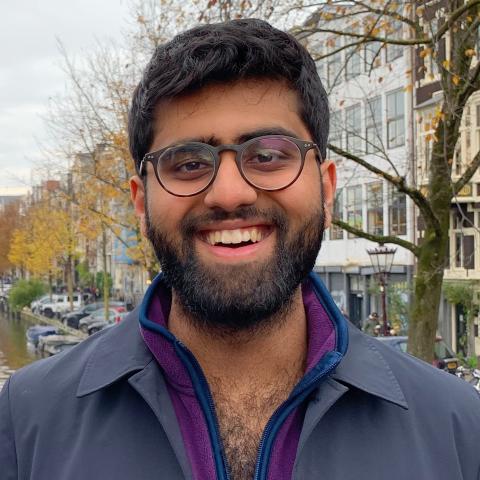 Pronouns: he/him                                                                                    
NHC Program: Pittsburgh
Host Site: Shadyside Family Health Center
Position Title: Behavioral Health Care Manager 
Where are you from? 
I grew up in the NYC area before my family and I moved to Islamabad, Pakistan, which is where I attended high school. After completing high school, I eventually moved to South Bend, IN to attend the University of Notre Dame for undergrad before finally moving to Pittsburgh for the NHC. 
Why did you decide to join NHC?
As an undergrad, I had the opportunity to intern at a variety of different non-profits like Reconciliation Services in Kansas City and The Winch in London. These internships showed me first-hand the plight of marginalized communities, especially when it comes to trauma and other mental health issues. Over the years I've developed tremendous respect for the social workers that take up a variety of different roles like mental health counselors and case managers to address these problems. The National Health Corps is an opportunity for me to serve in a role similar to the social workers I've come to look up to, gaining valuable experience for advocating for such populations, all the while being a part of a wonderful NHC cohort. 
What are you hoping to gain or learn during your service term?
I'm hoping this year of service will allow me to better serve members of marginalized communities in the future as a physician, and to prepare me as steadfast advocate. 
What are you most looking forward to during your service term? 
I'm looking forward to spending quality time with and learning from all the wonderful service members in my NHC cohort in Pittsburgh.