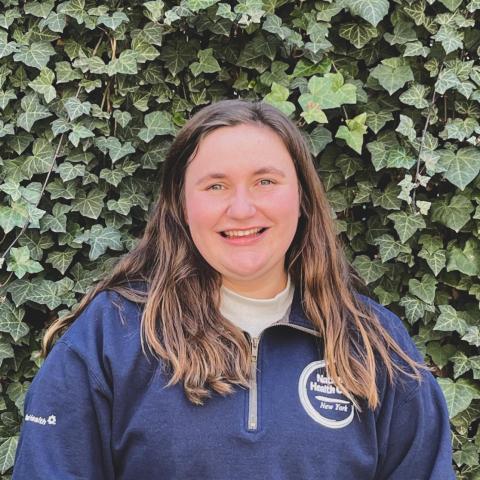 Pronouns:   
She/her  
Hometown:   
Pittsburgh, PA  
Educational Background:   
Rensselaer Polytechnic Institute '19, B.S. in Biology  
What is your title and role at your host site?  
Serving in Kingston with the MAT Program  
Why did you join the National Health Corps New York AmeriCorps program?  
I joined NHC to directly contribute to increasing access to healthcare and to better understand health disparities and barriers to care in order to help patients and communities now and in the future in a way that reflects NHC's emphasis on service, equity, and compassion.  
A fun fact about me:  
I can juggle.  
What has been the most meaningful part of service for you?  
Hearing patient stories that have shaped their determination and decision to medication assisted treatment and having the ability to facilitate that connection between their motivation and access to Sun River's healthcare.