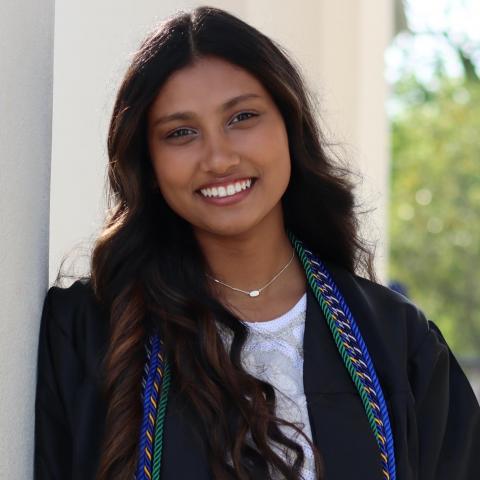 Name: Annesha Sarkar

Host Site: Philadelphia Department of Public Health, Health Center 2

Position: Patient Navigator & Advocate

Where are you from? Charlottesville, VA

Why did you decide to join NHC?
I decided to join NHC as I wanted to use my gap year to learn about the experiences of diverse and underserved populations in an urban community. Specifically, I was interested in exploring the social determinants of health and understanding the barriers patients face, including access to healthcare, insurance, and language and cultural differences. I want to be able to empower and help patients navigate a system that may not be built to serve them in order to advance toward health equity.

What are you hoping to gain or learn during your service term?
During my service term, I hope to learn how to best serve diverse and underserved patient populations. Having the opportunity to broaden my experiences and perspectives by serving patients of different cultures, socioeconomic backgrounds, and life experiences would allow me to understand health disparities and barriers patients and communities face at the ground level. Ultimately, I hope my service term will give me the ability to become a physician who not only uses my medical knowledge and training to treat others, but also seeks to serve and advocate for marginalized and underrepresented communities.

What are you most looking forward to during your service term?
I am looking forward to connecting with the communities of Philadelphia and getting to explore the city alongside an amazing cohort!