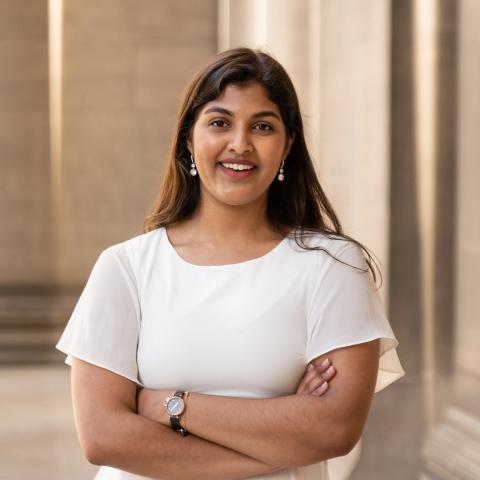 Name: Anuleka Elapavaluru (she/her)
Host Site: Philadelphia Legal Assistance
Position: MAT Legal Assistant / Care Coordinator
Where are you from? Pittsburgh, PA
Why did you decide to join NHC?
I wanted to find a position that would allow me to connect with my community through meaningful service. The ability to work directly with patients and clients while providing legal aid is what makes NHC a perfect fit!
What are you hoping to gain or learn during your service term?
I hope to better understand the issues that urban community health centers and their patients face. These issues are further emphasized in MAT populations, and I hope to learn the unique ways that an integrated medical-legal approach can support patients and help providers deliver a high standard of care.
What are you most looking forward to during your service term?
I am looking forward to making meaningful connections with the community I am growing in, whether that is with my NHC cohort, or my colleagues at my host site! I am so excited to explore the city of Philadelphia through food and culture, because what I have experiences so far is wonderful!