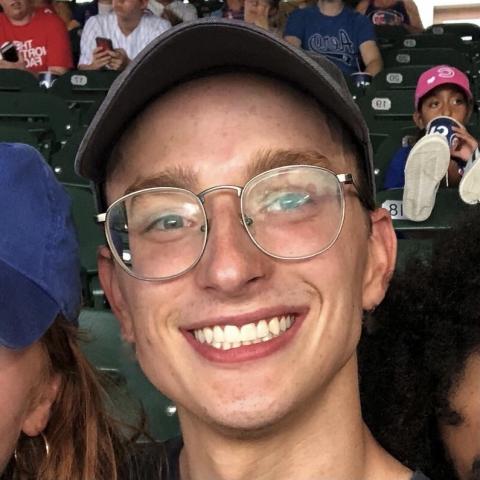 Pronouns:
he/him and they/them
Host Site:
Hibbard Elementary School and Albany Park (ICAP)
Position Title:
Health Educator
Where are you from?
Portland, OR
Why did you decide to join NHC?
I spent the months leading up to my AmeriCorps term as a volunteer COVID-19 vaccinator. Filling this role in my community inspired me to seek out a more long-term service commitment to promote patient well-being while working to reduce health disparities in medically underserved communities. And fortunately, the National Health Corps offered an invaluable opportunity to accomplish both of these goals simultaneously. 
What are you hoping to gain or learn during your service term?
During my year as a Health Educator, I hope to build meaningful relationships with patients that foster long-term change in attitudes and behaviors to promote better health outcomes for them and for the communities that they belong to. I also aim to expand my insight into the inner-workings of community and public health interventions for my future career aspirations. Following my AmeriCorps term, I plan on earning an MD/MPH dual degree in medical school, so I'm excited to incorporate what I learn as a community health worker into my future practice of patient-centered medical care. 
What are you most looking forward to during your service term? 
Having been to Chicago only once before, I am super excited to get to know the city by exploring its diverse neighborhoods and supporting patients directly in their communities. As I engage with community-based care work throughout the upcoming year, I can't wait to see how I will impact and be impacted by those who I serve. I'm also very eager to get to know my cohort and hopefully embark on some excursions with them to make the most of what Chicago has to offer.