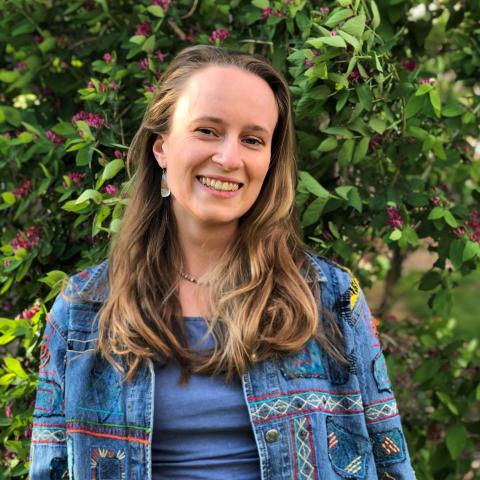 Pronouns: She/Her/Hers
Hometown: Portland, Oregon
Educational background: B.A. in Biology with a minor in Chemistry from Whitman College
Host Site: The Sulzbacher Center Pharmacy
What is your title and role at your host site? I will be serving as a patient navigator at the Sulzbacher Center Pharmacy where I will be screening and enrolling residents in the patient assistance program (PAP). Enrolling patients in PAP will allow them to obtain free medication they need for their medical treatments. I will also provide education on the medications prescribed to patients. I will be responsible for receiving, processing, packing, and storing medications and managing the medication inventory. I will also act as a resource for patients in connecting them to government programs such as the SNAP and Free Government Phone Programs. Additionally, I will provide health education classes to patients on mental health, art therapy, lifestyle changes, diabetes, tobacco cessation, and chronic obstructive pulmonary disease.
Why did you join the National Health Corps Florida AmeriCorps program? I joined the National Health Corps because I have a passion for serving others and working to address, mitigate, and eliminate barriers to equitable, quality health care. I wanted to spend a year helping provide equitable health care access and learn about the determinants of community health. I was especially drawn to NHC because of their specific commitment to reducing health disparities and the structural oppression that contributes to these disparities. I also hope to contribute towards NHC's commitment during my time of service.
What are you hoping to gain from your year of service? From my year of service, I hope to develop my understanding of the disparities and issues in community health, specifically those facing individuals experiencing houselessness. Serving with the National Health Corps I hope to gain hands-on experience serving in the public health field and in a clinical setting. 
Additionally, I hope that during my time with NHC I can learn further about the factors and solutions that contribute to disparities in healthcare and the structural oppression that contributes to them.
What are your plans after AmeriCorps service? After my year with AmeriCorps, I plan to continue working in the field of public health and pursue a medical degree and masters of public health so that I can continue to work personally with patients as well as contribute to the betterment of community health. I hope to continue working in the public health field while I apply to combined M.D./M.P.H. programs.
Where do you envision yourself in 5 years? In five years hope to be working on my medical degree and master's in public health. I plan to focus on primary care and focus on working with underserved communities. I hope to work with individuals to positively influence their health outcomes as well as investigating the factors that contribute to the health and wellbeing of vulnerable individuals.