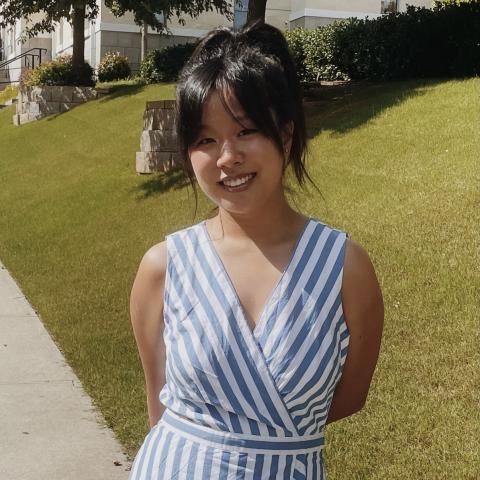 Pronouns:
she/her
Host Site:
Nationalities Service Center
Position Title:
Clinic Liaison
Where are you from?
I'm from Atlanta, GA!

Why did you decide to join NHC?
I decided to join NHC because I wanted experience within the field of public health in order to gain a better understanding of the ways in which barriers to care present themselves for underserved populations and how to subsequently confront and dismantle them. With NHC, I am able to do just that through hands-on experience serving clients and working with like-minded people and organizations dedicated to combating these barriers. Looking towards a career as a physician in the future, I believe it is imperative to understand health in the holistic lens that public health allows to better care for patients and promote wellness for communities as a whole.
What are you hoping to gain or learn during your service term?
I want to gain a better understanding of the healthcare system and how to navigate it in order to better advocate for patients in the future.
What are you most looking forward to during your service term?
I'm most looking forward to getting to know the clients and program members that I will be working with throughout the service term!