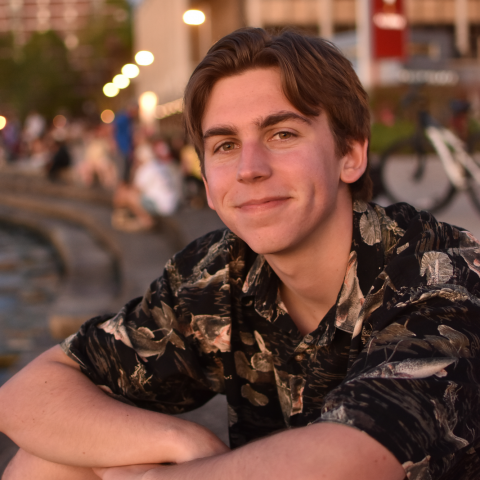 Hometown: Naperville, Illinois
Educational background: Bachelors of Science, Neurobiology and English Literature, University of Wisconsin, Madison
What is your title and role at your host site? 
Health Educator; I will be coordinating outreach and education on HIV/AIDS/Hepatitis C with community organizations that serve individuals with substance use disorders, as well as organizing testing and linking those individuals to healthcare services.
Why did you join the National Health Corps Florida AmeriCorps program?
The U.S. healthcare system has by and large prioritized medical innovation and premium healthcare for those who can afford it over broadening access to healthcare services for those who need it the most. I want to be on the frontlines of building a more equitable healthcare system, and the Health Corps seemed like the best place to do it! Additionally, Florida has high rates of HIV and Hepatitis C infection relative to the country as a whole, so I'm grateful to have the opportunity to work on a critical public health issue.
What are you hoping to gain from your year of service?
I hope to see my service make a tangible improvement in the health and lives of the people I interact with over the course of my term. I would also like to improve my skills in communicating complex medical topics into manageable and actionable information for people living with or at risk of serious illnesses.
What are your plans after AmeriCorps service?
I plan on pursuing a medical degree and working as a general internist in an area with a Health Professional Shortage designation, primarily serving those who have no health insurance or lack comprehensive health insurance.
Where do you envision yourself in 5 years?
Finishing up medical school and beginning residency!