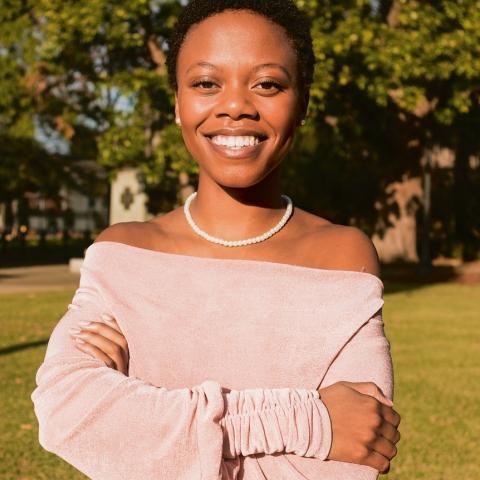 Member Name: Eliza Leslie
Pronouns: she/her/hers
NHC Program: Jacksonville, FL
Host Site: YMCA Tiger Academy & Johnson Family YMCA
Position Title: Nutrition Teacher & Teen Coordinator
Where are you from? Irmo, South Carolina
Why did you decide to join NHC?
I decided to join the NHC because it just felt right. I found this opportunity on Handshake after graduating from the University of South Carolina, and was a little hesitant about applying. I have never moved far away from home, but one day I got the urge to apply. I am so grateful I did. The interview process got me more excited to join the NHC as the questions asked of me allowed me to reflect and learn more about myself. I felt welcomed and honored to get to provide service within the NHC. I decided to take a gap year, but during this time I wanted to gain some experience in the Public Health field, and once I saw the position as Nutrition Teacher & Teen Coordinator at the YMCA Tiger Academy, I knew that was the position I wanted. Having the opportunity to teach about all forms of nutrition (mind, body, and soul) to impressionable minds sparked my interest. Focusing on the health promotion and education area of public health is important as knowledge is a great starting point in managing one's own health. NHC is making a difference, and I'm excited to be able to aid in that mission.
What are you hoping to gain or learn during your service term?
I'm hoping that through this service term I learn how to teach, and solidify that Public Health is the field for me. During the interview for this position I was honest in saying I had no prior experience in teaching, but I am teachable. I'm hoping that through the experiences within this position I am able to adjust and become comfortable relaying knowledge. Also, I was previously on the pre-med track, and once I discovered that was not the path for me, I began learning more about Public Health. I'm hoping that through this service term I become more certain that public health is the path for me.
What are you most looking forward to during your service term?
I am looking forward to a whole new experience. Moving out of the state of South Carolina, a new job experience, and new friends! My word goal for the year 2022 is Explore. Through the National Health Corp I am being granted the opportunity to take on my goal of Exploring to a level I didn't even imagine. I am looking forward to experiencing every moment of this opportunity, and honestly getting to educate young minds on the importance of all forms of health.