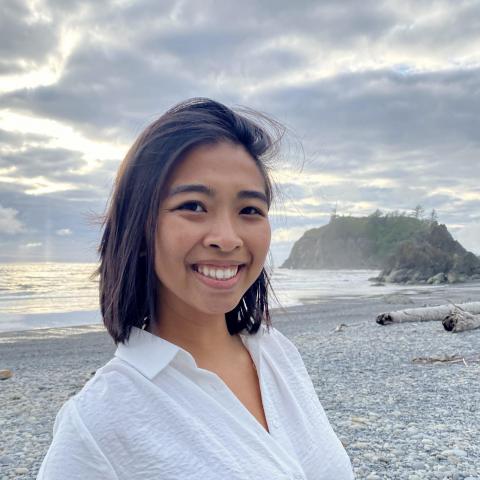 Position Title:  
COVID-19 Responder / Food Insecurity Coordinator / Community Health Liaison
Where are you from? 
Windsor, California (Sonoma County)
Why did you decide to join NHC? 
After working as an EMT for the past few years, I have witnessed the impact of socio-economic health disparities and the COVID-19 pandemic. Now, I want to transition from the reactive care of Emergency Medical Services to learn more about public health and preventative care. As an aspiring physician, I joined NHC for the opportunity to be involved in hands-on community-oriented public health service and to grow into a more confident and capable advocate for health equity. I know that this experience will allow me to better serve my community in my future as a healthcare provider.
What are you hoping to gain or learn during your service term? 
At my host site, the Homeless Prenatal Program, I am excited to learn about maternal health and childhood poverty in relation with the Bay Area housing crisis. I hope that through this service term I will gain the ability to recognize and address social determinants of health like these.
What are you most looking forward to during your service term?
I am looking forward to living in and learning from the beautifully diverse San Francisco community. I am excited to play my part in helping maintain and community wellness through helping families with food security and COVID safety. Also, after spending four years on the East Coast, I am so happy to be back home in California.