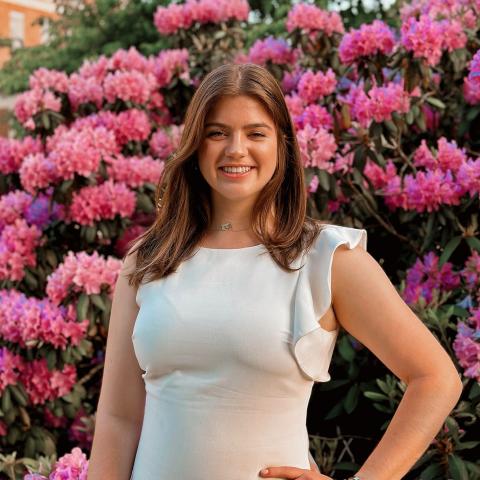 Pronouns:
She/Her
Position Title:
School-Based Dental Program Assistant
Where are you from?
I was born and raised in Plano, Texas then went to college and moved to San Francisco from Morgantown, West Virginia.
Why did you decide to join NHC?
I decided to join NHC as an opportunity to serve in a healthcare capacity while being able to experience a new population I have yet to serve in. I am pursuing a career in medicine and gaining diverse experiences is important to me to better understand all patients I may encounter one day.
What are you hoping to gain or learn during your service term?
I am hoping to learn about public health as well as community outreach. I have learned about how community is necessary for healthcare to thrive, but not how to implement this or what it truly involves. I am also looking forward to learning about dental care more as it is an area of health I am unfamiliar with.
What are you most looking forward to during your service term?
I am most looking forward to the people I will get to meet during this term, from my peers to students to people in the community, I am sure to learn from everyone's experiences.I am also looking forward to gaining a better understanding of public health and the influence it will have on my career.