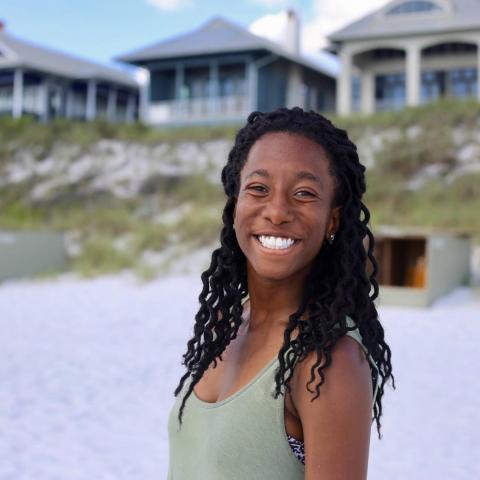 Hometown: Centennial, Colorado
Educational background: Bachelor of Science from Cornell University 2018
What is your title and role at your host site? 
Title: Outreach Coordinator
As Outreach Coordinator at CAN, I will be seeking to expand an HIV prevention initiative called Pre-Exposure Prophylaxis (PrEP) program by developing partnerships with community organizations and individuals who may be at risk of acquiring HIV in the Daytona Beach area. To that end, I will be sharing about CAN's treatment services and educational messages relating to PrEP, HIV, substance use, and Hepatitis C. During these sessions I may also test individuals for HIV to isolate those who would be eligible for the PrEP program. Throughout, I will be monitoring and evaluating the impact of the program. I will conduct community health assessments to learn about opioid use and other high-risk behaviors and adapt the program to best serve the needs of the community. 
Why did you join the National Health Corps Florida AmeriCorps program?
I joined the National Health Corps Florida AmeriCorps program to develop the skills necessary to initiate effective collaborations with other institutions so that collectively, we can address the holistic needs of individuals. I dream of greater continuity between public and clinical health and NHC Florida will be an opportunity to grow and support peers who share a passion to help others be healthy. 
What are you hoping to gain from your year of service?
I look forward to growing as a professional and as an individual during this service year. I am excited to intentionally focus on capacity building and gain more confidence with my public health skills. I hope to be challenged as I establish more breadth in my health experiences by delving into the prevention of infectious diseases, whereas my past experiences have been related to non-communicable diseases. I hope I improve my interpersonal communication skills during this year, building meaningful relationships in the process.
What are your plans after AmeriCorps service?
After this service year, I plan to go to medical school to develop the clinical skills and capacities to improve the health of individuals and communities. I will apply what I've learned during this service year in a clinical context while maintaining the vision of helping vulnerable individuals be as healthy as possible.
Where do you envision yourself in 5 years?
In five years, I imagine I will be in my last year of medical school, after completing an MPH, and seeking opportunities to work with vulnerable populations to address their holistic, unique health needs. With public health education and medical school experiences, I think I will be able to have an even more specific vision of how to work with communities to promote health and prevent disease.