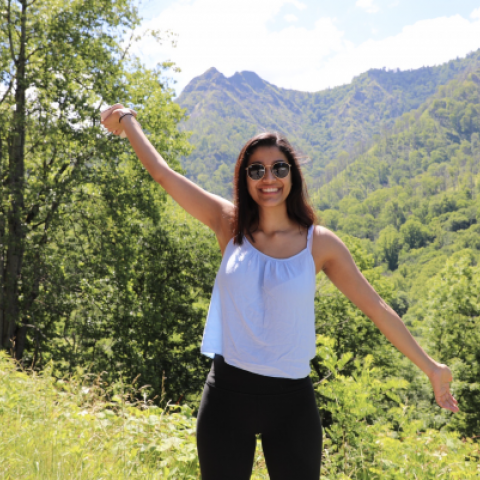 Educational background: Bachelors in Human Health from Emory University.
What is your title and role at your host site? I will be working as an outreach coordinator at ACHD – BASE.
Why did you join AmeriCorps/National Health Corps? The main reason why I took a gap year in between my bachelors and masters is to be able to extend my textbook knowledge into some practical, hands-on knowledge. AmeriCorps does just that!  I want to be able to understand and serve the community in which I live and will also make an impact on one day. Additionally, I am interested in public health, and working alongside members who are just as passionate or interested in this subject will give me a network of people from whom I could learn and grow from.
What are you hoping to gain from your year of service? I hope to gain a deeper insight into what it means to work as a public health professional working towards the goal of better community health.
What are your plans after AmeriCorps service? After AmeriCorps, I plan on applying for MPH programs and pursuing a master's degree in Epidemiology.
Where do you envision yourself in 5 years? In 5 years, I envision myself having completed graduate studies with a few years of work experience under my belt. I aim to apply to a PhD program in which I could do research and hopefully be able to take the field of public a step further. I also hope to be volunteering in numerous non-profit organizations and still learning through service.