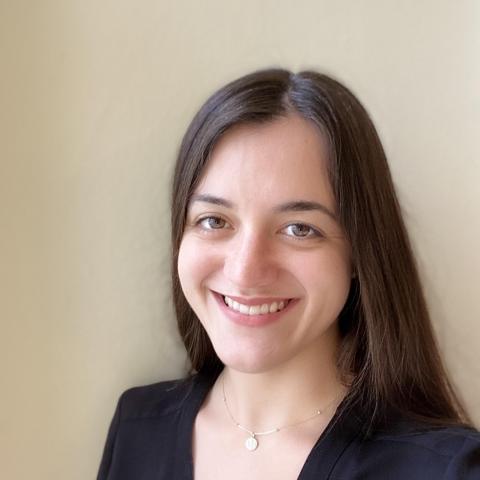 Pronouns: She/Her/Hers
Hometown: Miami, FL
Educational background: BS in Biological Sciences, The Honors College at Florida International University 
Host Site: CAN Community Health Jacksonville
What is your title and role at your host site?  HIV/Hep C Health Educator. As a Health Educator, my priorities will revolve around increasing public awareness not only on the prevalence, risk factors, and prevention strategies of HIV and Hep C, but on the intersection of STIs and the misuse of substances, particularly opioids in Northeast Florida. I will be addressing and tackling these matters through community outreach events, educational presentations, and coordination of HIV/Hep testing opportunities. I will also be conducting STI testing, linking clients to HIV/Hep C treatment, and connecting at-risk individuals to external organizations such as recovery care organizations and addiction support groups.   
Why did you join the National Health Corps Florida AmeriCorps program? As an aspiring physician, I want to cultivate humility, social awareness, and first-hand perspectives on healthcare and public health. My background in science provided me with a meaningful education on biological systems and disease, but I still desired to learn more about the many social variables that pose barriers to health in order to grasp a more complete and multi-level model of illness. I joined the NHC because I felt that it would help me achieve this type of clarity of vision. I think it is critical for future healthcare professionals to immerse themselves in the very communities, issues, and populations they wish to serve. Furthermore, I chose to be in my home state of Florida to continue familiarizing myself with its unique cultural landscape and distinct healthcare needs.  
What are you hoping to gain from your year of service? I hope that my year of service will keep me grounded in thinking about health through a lens that considers social factors such as housing instability, access to transportation, health literacy, availability of health services, and sexual orientation discrimination - to name a few. These variables can influence access to medical care and the quality of care itself. I am also looking forward to sharpening my communication skills, collaborating with other NHC members, and ultimately making tangible impacts in the lives of others.
What are your plans after AmeriCorps service? I plan to pursue a medical degree as well as a Master's in Public Health at some point along my education. I also hope to continuously incorporate community service in my professional life.
Where do you envision yourself in 5 years? I envision myself completing medical school and embarking on a residency program in primary care.