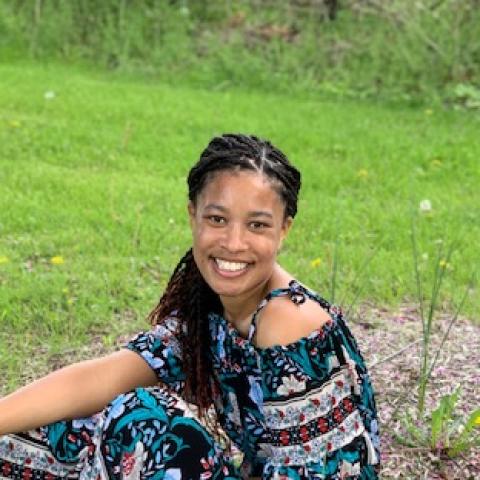 Name: Marjani Brown
Host Site: DVCH - Fairmount Primary Care Center
Position: Care Navigator
Where are you from? Albany, New York
Why did you decide to join NHC? I really care about the ways in which social and environmental factors affect health, especially because of how consistent the groups who get the shortest end of the stick remain, but my knowledge/experience with environmental health so far has been pretty abstract or small-scale so I wanted to get more direct experience in people facing work and see how health disparities are addressed at a community level in the real world.

What are you hoping to gain or learn during your service term? How the way I think things work around public health and serving populations in need might be wrong and what are possible deficiencies or gaps that aren't obvious fro the outside looking in. I also hope to learn more about myself, what motivates me and what I can handle, and maybe get a surer knowledge of my path career wise and what continuing service could look like for me in the future.

What are you most looking forward to during your service term? Making new friends, exploring the city, and getting to the point where I feel confident and capable at the work I'm doing and can easily trust the new skills I've developed. I'm also eager to access all the resources I'll have during this -- of the super experienced people I'm working with at my host sire and also at NHC, all who want me to get the most out of my experience and so encourage me to incorporate my own interests into this year. I'm hoping to learn so much from them and what they'll help me do.