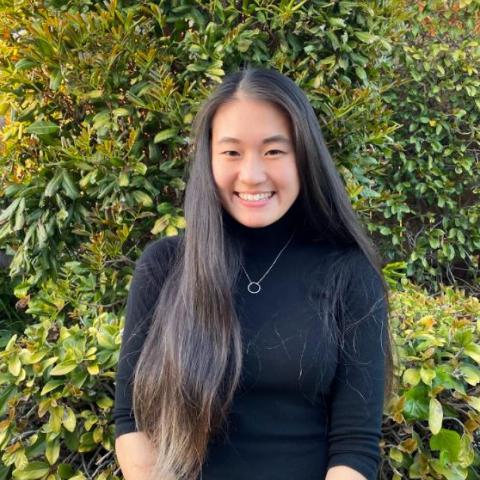 Pronouns: She/her/hers                                                                                  
NHC Program: Pittsburgh
Host Site: Squirrel Hill Health Center
Position Title: Patient Support Specialist (Mobile Medical Unit)
Where are you from? I grew up in the Bay Area but spent the last four years calling San Diego home for undergrad.
Why did you decide to join NHC?
I decided to join National Health Corps as a way to combine my interests in healthcare, public health, and service initiatives. My education at UC San Diego has provided me with the foundation for understanding the needs of underserved communities, while recognizing the different backgrounds of those who face multiple challenges in accessing healthcare. The mission of National Health Corps aligns with my desires of serving underserved communities through a greater understanding of the social determinants of health.
What are you hoping to gain or learn during your service term?
I am hoping to gain a better understanding of healthcare inequalities through the social determinants of health through a practical, hands-on experience. Through this year of service, I also hope to grow both personally and professionally. As I will be moving across the country for the first time, I am excited to experience both a different culture and lifestyle post college graduation, connecting with new people who share similar passions. My time with the National Health Corps will be focused on interacting and serving diverse groups of people, improving my interpersonal skills and communication, and practicing cultural humility and responsibility among underserved populations. I hope that this experience will ultimately make me a more compassionate healthcare provider who understands and recognizes the need to advocate for my future patients.
What are you most looking forward to during your service term? 
I am most looking forward to creating lasting friendships with others in the program, as well as serving diverse communities and helping to overcome barriers in healthcare for many patients.