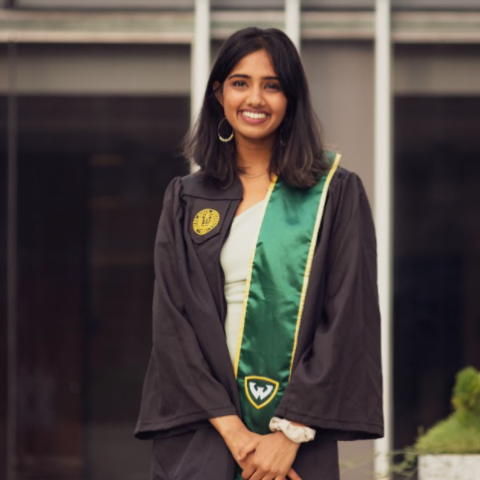 Pronouns:
she/her
Host Site:
Heartland Health Centers Devon and Senn High School
Position Title:
Health Educator
Where are you from?
West Bloomfield, MI
Why did you decide to join NHC?
I joined NHC because I want to assist individuals and communities that are looking to be well understood and cared for, especially by addressing their health needs. I want to showcase hope for a more just and equitable healthcare system through my actions. I hope people feel like my interactions with them helps ease a burden, no matter how small that may be.
What are you hoping to gain or learn during your service term?
I want to learn from the healthcare professionals I serve alongside with and I also look forward to patient interactions. I'm interested in learning more about the inner workings of clinics and how they function to continuously provide support to the community.
What are you most looking forward to during your service term?
I'm hoping to further propel my passions for health and social justice while cultivating leadership skills that can help push communities forward for the better.