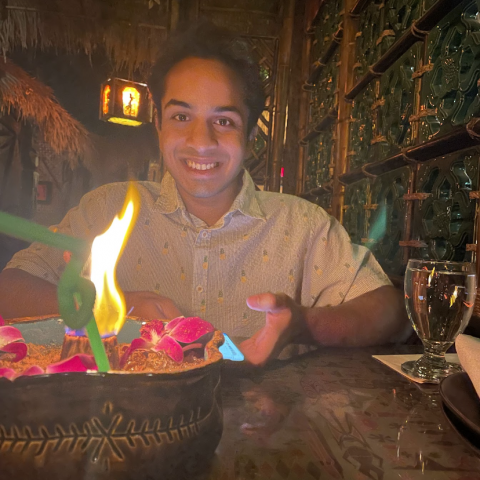 Member Name: Rehan Subramanyam            
Pronouns: he/him/his                                                                                   
NHC Program: Jacksonville, FL
Host Site: The Sulzbacher Center 
Position Title: Patient Navigator
Where are you from?
I am from Lake Forest, CA but I was born in Chennai, India and moved to the U.S. 10 years ago.
Why did you decide to join NHC?
The word "service" has followed me my whole life. From tagging along with my parents who served the destitute people in India, to serving with homeless individuals in downtown Los Angeles in middle school, I have always known that I want to pursue a future that was service-oriented. Between graduating college and matriculating into medical school, I wanted to do something in my gap year that would allow me to grow as an individual. When I heard about the opportunity to serve with the National Health Corps, I realized that this was the type of service and growth I wanted to do during my gap year. 
What are you hoping to gain or learn during your service term?
This year of service to the people of Jacksonville, is going to be a year where I want to step outside my comfort zone and put myself in the shoes of the individuals I am serving. I hope to be able to form new relationships and connections but also get to know the individuals on a more personal level. I know that society often views the underprivileged and homeless populations with specific labels, but I want to be to look past that and get to know the people on a deeper level.
What are you most looking forward to during your service term? 
During my term, I am super excited to learn and grow from the people I will be serving. I know that I will be exposed to countless new experiences that will open my eyes and allow me to see healthcare in a new perspective. Apart from just learning, I hope to form new connections and relations that will allow me to be a better team member and companion to the individuals I will be serving.