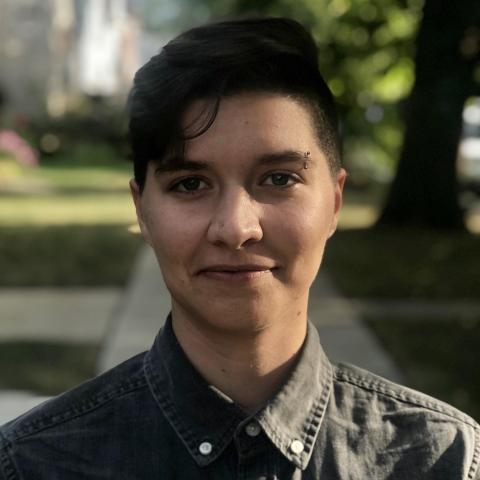 Pronouns:
they/them
Host Site:
Heartland Health Centers
Position Title:
Health Educator
Where are you from?
I was born and raised in Springfield IL and lived for St. Louis for about six years.
Why did you decide to join NHC?
Systems of oppression such as capitalism, racism, and the cisheteropatriarchy make it difficult for anyone without immense social privilege to navigate the healthcare system. I am passionate about challenging these systems, questioning power disparities, and advocating for others. Working at NHC gives me a small window of opportunity to question barriers to access and support patients as they navigate the healthcare system.
What are you hoping to gain or learn during your service term?
To learn more about barriers to equitable health care and deepen my understanding of sexual health education. 
What are you most looking forward to during your service term?
To expand my knowledge of community health care practices and deepen relationships with team members.