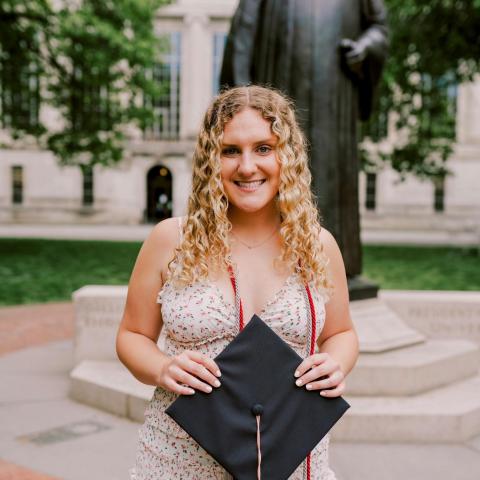 Pronouns: she/her                                                                                  
NHC Program: Pittsburgh
Host Site: Pittsburgh Mercy Family Health Center
Position Title: Mobile Medical Unit Coordinator
Where are you from?  Highland Park, Illinois
Why did you decide to join NHC?
I'm really passionate about improving population health, and healthy people are the backbone of a healthy and successful community. However, I think that current health care practices are often so focused on treating physical ailments that they neglect to consider the impact external circumstances have on health. Health and wellness need to be considered holistically because people's problems are usually multifaceted and extremely complex. I joined NHC because I wanted to have a better understanding of the social determinants of health and how those may influence people's overall well-being before applying to medical school.  
What are you hoping to gain or learn during your service term?
I hope this hands-on experience will strengthen my knowledge of the barriers individual patients and whole communities face that perpetuate poor health. I also hope that the lessons I learn this service term will help me become a better, more compassionate member of the medical and public health fields in the future.
What are you most looking forward to during your service term? 
I'm excited to get involved in the Pittsburgh community and explore the city!