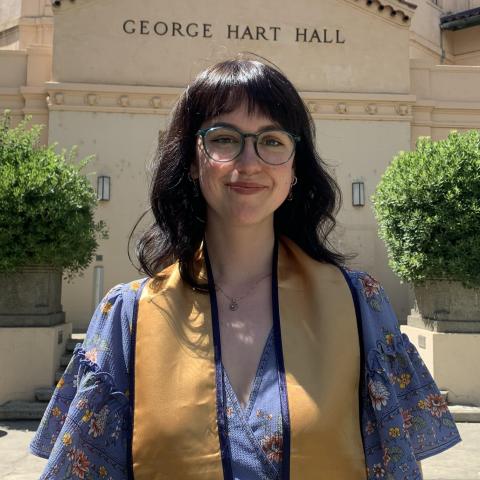 Pronouns:
She/Her
Position Title:
Senior Vitality Assistant
Where are you from?
Yuba City, California.
Why did you decide to join NHC?
After studying medical anthropology as an undergraduate and spending time volunteering in community shelters, I knew I wanted to work in an environment wherein I could expand upon my academic experience and continue learning about barriers in equitable health care access. NHC seemed like the perfect opportunity to do this, and the organization's focus on whole-person, community-driven care aligns with the educator and public health worker I hope to grow into.
What are you hoping to gain or learn during your service term?
During my service term I hope to become part of a supportive community of like-minded individuals working towards a more compassionate and holistic care model. The lessons I will learn from my colleagues, supervisors, and clients at Curry Senior Center (and NHC as a whole) will surely inform and enhance my future endeavors as an aspiring medical anthropologist and teacher.
What are you most looking forward to during your service term?
I am most looking forward to hearing clients' stories and having the opportunity to engage with them one-on-one. I am also very excited to be living in San Francisco and explore all the wonderful things this city has to offer!