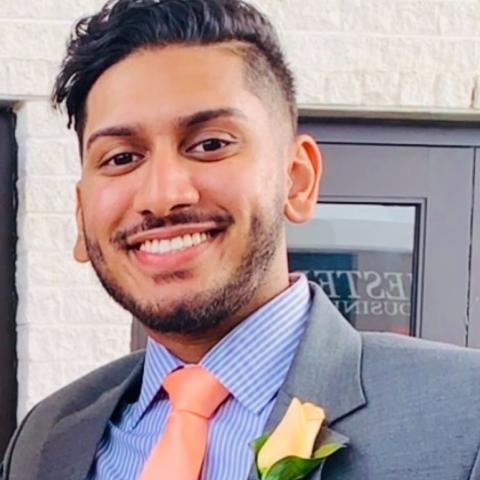 Pronouns:
he/him
Host Site:
St. Bernard Hospital
Position Title:
Diabetes Care Coordinator
Where are you from?
I am from West Bloomfield, Michigan.
Why did you decide to join NHC?
Leading a lifestyle around service-orientation, my biggest motivation to join NHC was to develop a robust experience in providing service for a population stricken with disparities in health care. I wanted to utilize my gap year before medical school in providing meaningful service and NHC was the ideal fit for my ambitions.
What are you hoping to gain or learn during your service term?
I hope to gain valuable leadership experience from designing and implementing projects regarding diabetes and personal health. I enjoy working with others and being part of a team to pool our ideas together and coming up with unique solutions.  I'm excited to meet others and learn about their backstories and passions.
What are you most looking forward to during your service term?
Making a positive impact on the community I will be serving and fortifying my knowledge through hands-on experiences.