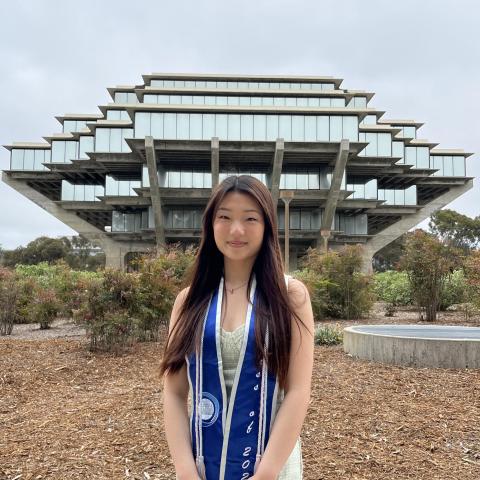 Pronouns:
She/Her
Position Title:
Food Access Coordinator
Where are you from?
I was born in Yangon, Myanmar and grew up in San Francisco before going to school at UC San Diego!
Why did you decide to join NHC?
I decided to join NHC because I hope to work in the public health field, and I feel that NHC offers profoundly valuable opportunities to learn about the communities we serve and apply the skills we have learned in an impactful and meaningful way.
What are you hoping to gain or learn during your service term?
I hope to gain a better understanding of the real-life state of our community, and what service members like us as well as other stakeholders can do to further improve our public health programs. I hope that my experience during this service term will help me nurture the appropriate leadership, communication, teamwork, and analytical skills required to work in public health.
What are you most looking forward to during your service term?
I am most looking forward to serving and engaging with community members across San Francisco and being surrounded by a great team of individuals who share similar passions and goals.