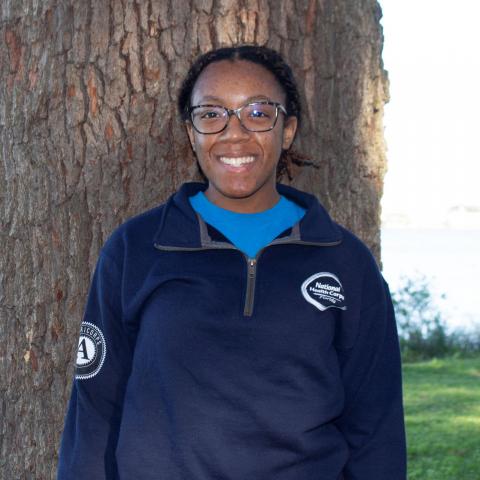 Hometown: Born in Columbus, Ohio. Currently live in Jacksonville, FL
Educational background: Stetson University grad. Received a Bachelor's in Public Health with minors in Spanish and Latin American Studies. 
What is your title and role at your host site? 
I will be serving as a care coordinator assisting pre-conception, pregnant, postpartum, women, and their families by providing education on nutrition and exercise in clinical and home settings. I will work with Coordinated Intake and Referral, Healthy Start, Nurse Family Partnership, and Little Miracles projects. I will also provide review screenings and referrals to patients and educate patients on risk reduction topics such as preterm labor and neonatal syndrome (NAS).  
Why did you join the National Health Corps Florida AmeriCorps program?
My interest in public health promotion and health education paired with my passion for working with underserved communities is what drawed me to this program. I believe it is important for anyone interested in the health field to gain experience working with underserved and diverse populations in order to address and solve our country's most pressing health issues. National Health Corps is a perfect way for me to dive deeper into learning more about public health concerns on a local level before tackling it on a national level. 
What are you hoping to gain from your year of service?
I hope to gain more knowledge of public health initiatives focused on prevention on the local level as well as high-risk factors facing pregnant women's birth outcomes in Jacksonville, FL . It will be an enriching experience working alongside other healthcare professionals in a collaborative environment. I want to gain more experience working with underserved populations and individuals and learn about different barriers to health affecting this population.
What are your plans after AmeriCorps service?
After serving with Americorps, my plan is to go to grad school to pursue a degree in public health with concentration in global health and nutrition. 
Where do you envision yourself in 5 years?
In five years, my goal is to be working with an institution such as the CDC or WHO.