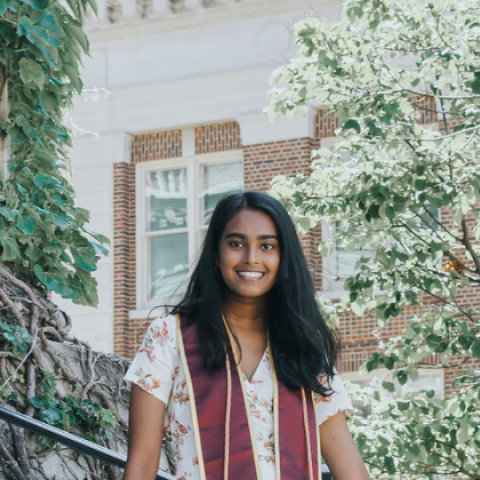 What are you most looking forward to this service year?
I am really looking forward to expanding my public health knowledge of health disparities specifically within the Chicagoland area so I can better understand the negative health impacts they have on the population i am serving. I also hope to gain valuable experience collaborating with such passionate fellow NHC members!
What are your plans after AmeriCorps service? I plan to start an MPH in an Epidemiology program next fall! I want to use my future epi skillset to research climate change and air pollution health impacts in a global context. My dream is to work for the WHO one day, helping vulnerable and marginalized communities! I hope that my experience with NHC and my MPH program will only expand my passion for Public Health and helping humanity.
I'm interested in learning about... Issues on racial and social injustice and how that connects to poor POC health, food system disruptions, the spread of anthropozoonotic infectious diseases, the double burden of disease.
Educational Background: Bachelors in Psychology from University of Minnesota, Twin Cities
Pronouns: she/her