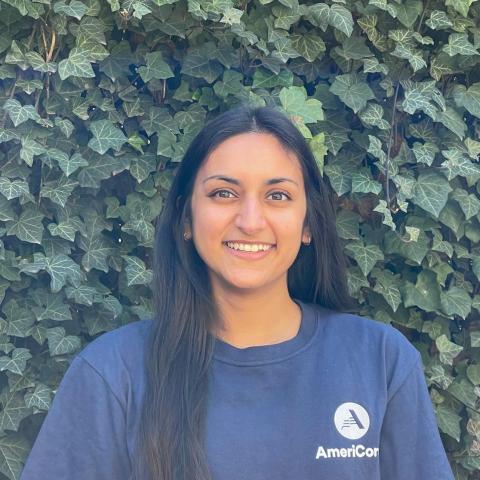 Pronouns:   
She/her/hers  
Hometown:   
Ridgewood, NJ  
Educational Background:   
Northwestern University/Economics Major/2018  
What is your title and role at your host site?  
Outreach and Care Coordinator at Sun River Church Ave and CWHA in Brooklyn  
Why did you join the National Health Corps New York AmeriCorps program?  
I have future aspirations to become a physician, and what drew me to that career path is the opportunity to address the healthcare inequities and disparities that exist in my own community and all across the country. NHC seemed like the perfect opportunity to get hands-on experience learning more about what drives my passion for medicine and what the needs of underserved communities are, first hand.   
A fun fact about me:  
I was on a Bollywood dance team in college.   
What has been the most meaningful part of service for you?  
One of my service responsibilities includes participating in and helping to facilitate a bi-weekly HIV/women's support group. I've been a part of this support group since my second week of service and we recently had a conversation about what this service meant to the women attending that session. Some of the women had been attending for over a year, and you could tell from their testimonials how grateful they were to have a space where they felt comfortable to be their most authentic selves, and share their fears and joys with each other. It's an incredibly welcoming and supportive community and I'm so grateful to play a small role in it