Connecting Weeding Gardens with Compassionate Patient Centered Care
As a National Health Corps member outside of our host sites we are able to volunteer with organizations that aim to reduce disparities and structural oppression and improve health outcomes in communities. I decided to volunteer with different community gardens in the Pittsburgh area: African Healing Garden, Temple Sinai Garden, and McKeesport Community Garden. In addition to improving my green thumb, I have enjoyed my projects with each garden because it has caused me to gain an appreciation for social and nutritional programs that can have implications on health outside of medicine.
At each garden I had different tasks; whether that was removing weeds from the produce or building handicap accessible flower beds. I remember weeding one day with another volunteer and I saw a plant that looked extremely dry. Naturally, I assumed that I should remove this plant, however my fellow weeder stopped me and mentioned that this plant was salvageable and just needed more nitrogen or phosphorus. Later my garden partner mentioned that she was a physician and noted that she often looks at gardening in a similar way of treating patients and likes to exhaust all treatment options before removing plants because she thinks we often give up on the more difficult plants too quickly.
The metaphor she made caused me to reflect on my experiences at my host site as a patient navigator. A lot of our patients have substance use disorders which is an illness that is often stigmatized. Through their recovery journey patients indicated people have given up on them. As the patient navigator for our Medication Assistance Treatment Clinic I worked with providers who have implemented the harm reduction approach to treating substance use in the way it provided a sense of compassion that is not often seen for people suffering from addiction. This approach acknowledges the complexities of addiction and treats patients with compassion to reflect this knowledge.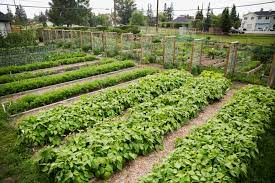 Pittsburgh Mercy Family Health Center
249 S 9th St
Pittsburgh, PA 15203

Pittsburgh Mercy Family Health Center
249 S 9th St
Pittsburgh, PA 15203