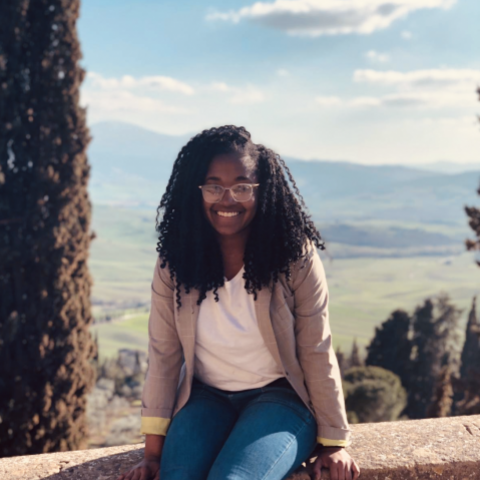 Educational background: B.A in Biology with a minor in Anthropology from the University of Richmond.
What is your title and role at your host site? I am the Mobile Medical Unit Health Coordinator at Pittsburgh Mercy Family Health Center. I will connect patients to essential services and programs that will address chronic disease self-management education, nutrition education, smoking cessation, and homeless outreach.
Why did you join AmeriCorps/National Health Corps? During my undergraduate, I've been able to do research that has investigated issues of unequal access to health and in my gap year before starting medical school, I want to have an active role and can be directly involved in a program like National Health Corps that deals with promoting health to underserved communities.
What are you hoping to gain from your year of service? My hope is that in serving with Healthcorps I can help with programs that are designed to provide resources that might help restore some of the inequalities experienced by underserved communities in their interaction with the medical field. As a result of my research, I know that I want to be the type of doctor who is not just an agent of the healthcare industry rather is one that is directly involved in providing care for underserved communities. Coupled with my strong interest in service and science I believe serving with the Healthcorps will provide me with the experiences to shape me into the type of doctor that serves their community.
What are your plans after the AmeriCorps service? After my service term with Americorps, I plan to start medical school.
Where do you envision yourself in 5 years? In 5 years I hope that I will be in my last year of medical school and getting ready to start my residency.