Ending the Epidemic: Supporting Patients with HIV
Hi everyone! My name is Andrew (he/him) and I'm from Plano, Texas. Currently, I'm serving as the Ending the Epidemic Project Coordinator with the San Francisco Department of Public Health's Whole Person Integrated Care (WPIC) division. WPIC primarily operates out of the Maria X Martinez Health Resource Center (MXM), a community clinic that provides low-barrier care and services to high-risk and vulnerable adults. You can find me there almost every day of the week!
"Ending the Epidemic" is referring to the U.S initiative to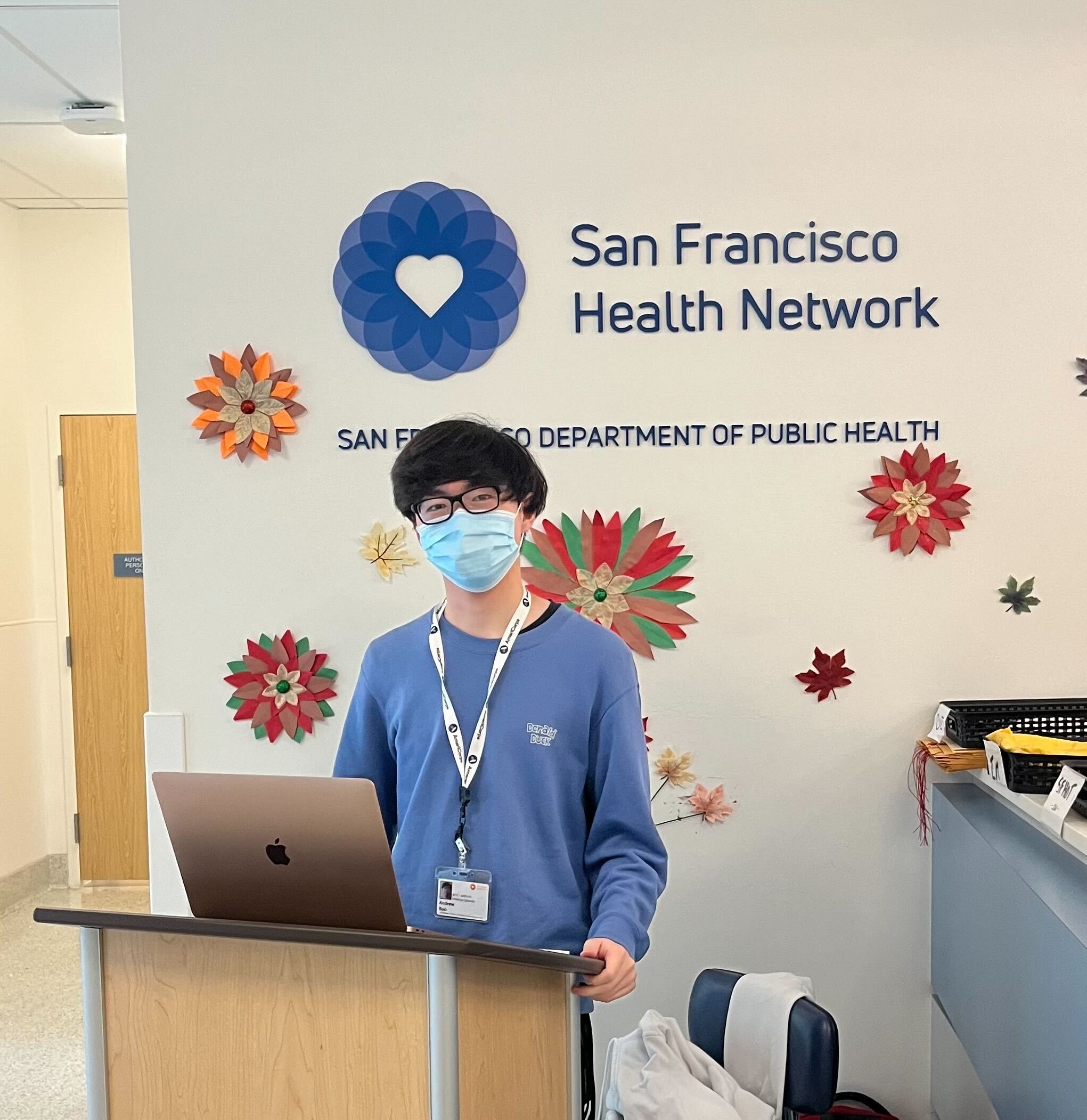 treat people affected by HIV and to reduce the number of HIV infections, ultimately hoping to cut down the number by 90% by 2030. While there is no cure for HIV yet, people living with HIV can live normal lives if their viral load (the amount of virus in their blood) is undetectable. Once undetectable, the virus can no longer be transmitted (U=U: Undetectable = Untransmittable). To become undetectable, people living with HIV have to take daily pills of antiretroviral medicine. However, these daily pills can create many difficulties for people living with HIV. Taking pills every day can serve as a constant reminder for people that they have to live with HIV, which can trigger negative emotions and memories. Daily pills also increase the risk of revealing a person's HIV status to others. Most importantly though, this daily medication management can be difficult to keep track of, especially when complicated by other challenges our patients at MXM may be experiencing, such as unstable housing and mental health issues.
In an effort to combat these issues, the HIV care team at MXM offers an alternative and novel form of antiretroviral treatment – long-acting injectables (LAI). LAIs are once or twice a month injections that replace daily pills. They help patients living with HIV to take better control of their lives and come into the clinic much less frequently. For my role in this team, I outreach to patients who are on LAIs and ensure they get their medication injection on time. This includes making reminder calls, sending texts, writing emails, coordinating with other healthcare professionals, and even visiting patients at their place. My outreach efforts have taught me the importance of helping patients stay engaged with care, as well as the impact of building connections. Encounters have ranged from a quick "thank you" lasting a few seconds, to heartwarming stories lasting a few minutes.
My time in AmeriCorps thus far has shown me that the fight to end the HIV epidemic is not one that will be quick or easy. It's also shown me that it is more than a fight against a virus – it's a way to support people and never forget the human side of healthcare.
30 Van Ness Avenue, San Francisco, CA 94102
30 Van Ness Avenue, San Francisco, CA 94102