Finding Purpose Through Volunteering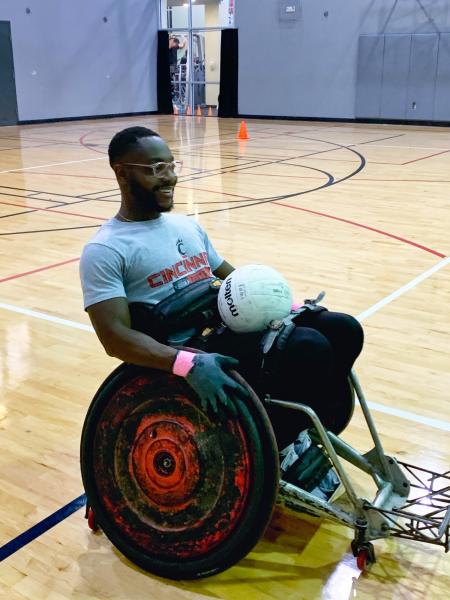 Growing up, the interconnection between service and volunteering wasn't so apparent to me as a child. I grew up in a small town in the suburbs of Cape Coast, Ghana, where neighbors were more so viewed as family than neighbors. Everyone knew everyone and guests became immediate family. Most of us belonged to one church, and that's where my story of service began: at an Anglican Catholic Church. I still remember the day that I received my first communion as an altar boy and how elated I was to put on a robe. I just thought it was the coolest thing to do, being an altar boy. I didn't know the impact it would have on my personal perspective when discovering my purpose and passion for volunteering and service.
Fast-forward ten years later, I stumbled upon AmeriCorps and just fell in love with their mission and the idea of doing something meaningful while creating sustainable change in a community. I spoke to friends and family members about serving as an AmeriCorps member for a year. Some viewed it as "...an amazing opportunity and selfless to step out of the comfort zone." Some believed "the benefits didn't outweigh the services provided." Some thought I was "crazy" to be doing something like that instead of getting a full-time job or taking other routes. Although I respected their opinions and perceptions, some of them didn't understand the essence of service and giving back. I came from humble beginnings growing up in Ghana, so I knew how it is to struggle with poverty and the difference it makes for someone to be there and be willing to help. I remember questioning my great-grandma one night about why she always overcooked every meal we had. She responded, "Because you never know who will be at your door and ask you for food and that person could unknowingly be an angel." Ever since, I promised to myself to never be selfish and always be willing to give.
My great-grandma's selflessness motivated me to always be willing to give and hence motivated me to pursue AmeriCorps. Prior to my AmeriCorps service, I wasn't expecting to be presented and as involved with so many volunteering opportunities. For example, I volunteered with the Brooks Rehabilitation Adaptive Sports and Recreation Program  for their wheelchair rugby. This was my first experience as an adaptive sports volunteer. It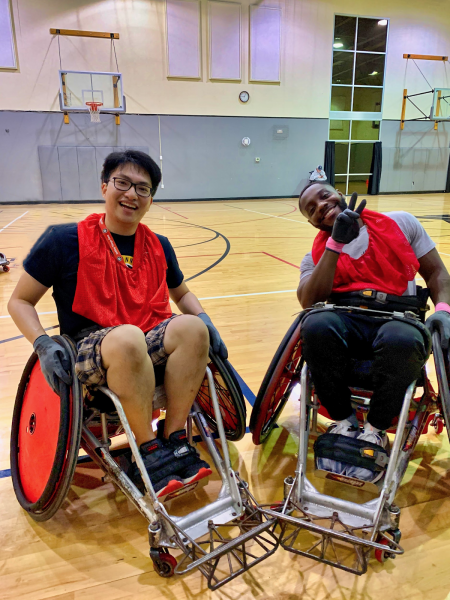 took a lot of stepping out of my comfort zone to volunteer yet alone to build close relationships with the players. Through my volunteering, I learned a lot about the players and their stories. The more I volunteered there, the more I realized that the players genuinely appreciated my time and presence. There were evenings I would come home from my host site service and would just want to sleep, but I just couldn't bring myself to fall asleep. Something within me made me feel obligated to go and volunteer.
The feeling I get while volunteering is indescribable. Being able to show up and help out is one of the greatest feelings. I've realized as an AmeriCorps member, I'm not limited to just providing services at my host site. I can also step out into the community to volunteer and lend a hand. Volunteering has also taught me a lot about myself and the interconnection between volunteerism and service. I've learned through volunteering that service isn't just what I provide to people and the community as means of creating sustainable change, gaining experience, fostering meaningful relationships and giving back. Through volunteering, one can find their purpose and identity. For me, that was learning that service isn't what I do for others, but service is who I am. It is something that is within me and something that can't be taught.
---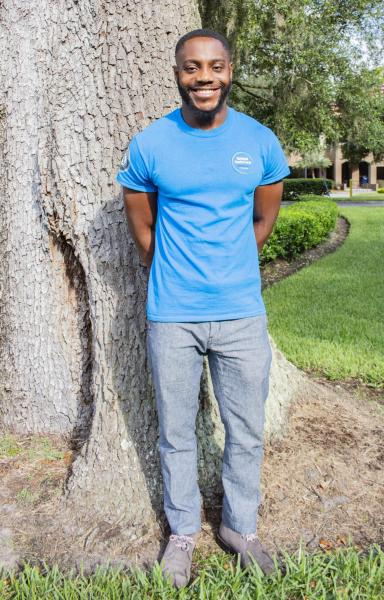 This blog was authored by NHC Florida member Emmanuel Minnow.
Emmanuel serves at CAN Community Health as a Health Educator.