How Language Can Bridge the Gap
Hello everyone! My name is Jacky Chu (he/him and they/them), and I was born and raised in San Francisco, California. I graduated from Stanford University in Summer 2020 with a degree in Human Biology. With the National Health Corps San Francisco (NHC SF) program under AmeriCorps, I currently serve in two roles as a COVID-19 Responder and Care Experience Coordinator on the San Francisco Population Health Team at the San Francisco Department of Public Health.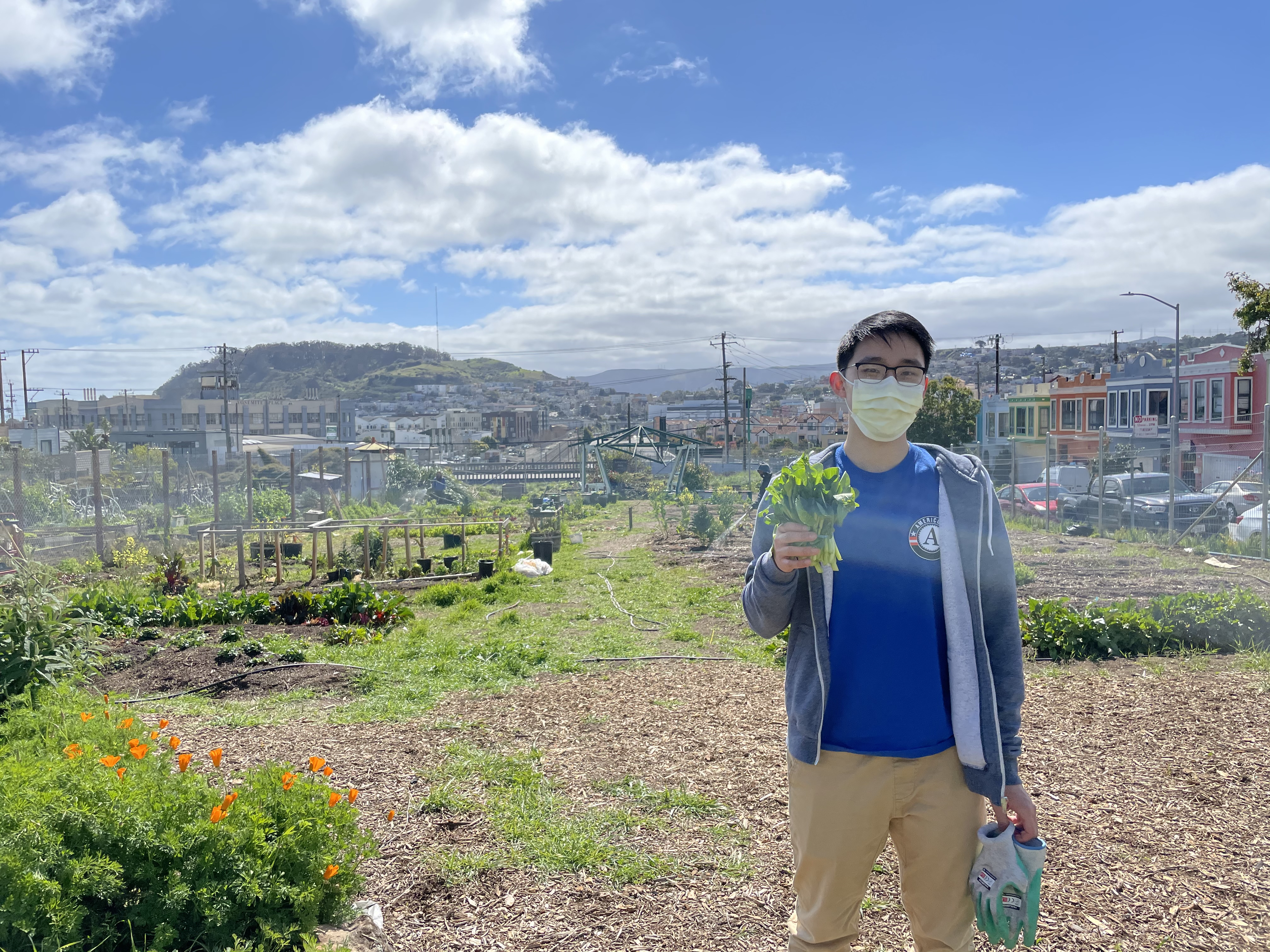 Growing up in a monolingual Cantonese-speaking household, I learned that language was a way for people, communities, and the world to connect. Whether through helping my parents translate documents and phone calls or interacting with the Chinese community in San Francisco, I saw its power in facilitating trust and communication. Serving with the AmeriCorps program has taught me that this is especially important in healthcare--that delivering health services and education in patients' preferred languages is essential to breaking down language barriers to healthcare access. 
In my service positions as a COVID-19 Responder and Care Experience Coordinator, I have had the opportunity to interact with patients in San Francisco who are monolingual non-English speakers or feel most comfortable speaking a non-English language. As a result, interpreters and translators are often needed to provide effective care to patients. As a Cantonese and Spanish speaker, I have been privileged to be part of this effort at a COVID-19 vaccination site at the Zuckerberg San Francisco General Hospital. Serving as a greeter, I help patients complete COVID-19 pre-vaccination screening forms, answer questions about vaccine safety and eligibility, and guide the flow of the line.  
In one particular instance at the vaccine site, I remember seeing an elderly patient who looked confused and lost in the lobby. With the pre-vaccination screening form in hand, they were supposed to have completed their registration and headed up to the second floor for the vaccine. They approached me and explained with frustration in Cantonese that they had lost their place in the long line upstairs. The manager had sent the patient back down because they did not complete the form, which I saw was in English. I immediately apologized for the miscommunication and pulled out a Chinese version. While filling out the form with him, I answered their questions about the vaccine that they were unable to ask earlier, as they were afraid of not finding anyone who could speak their preferred language.  
I walked with him them back upstairs to explain the situation to the manager and ensured that they could have their place in line again because they had difficulty standing for long periods of time. Later on, as the patient was leaving after successfully getting the vaccine, they briefly stopped by to thank me for my help. I felt privileged to have been able to act as a bridge between them and accessing healthcare. At the same time, their frustrations made me reflect on existing health disparities around language access - that many patients have difficulty engaging with and navigating our healthcare system because of fears that no one would understand them. 
With every interaction and call to Cantonese and Spanish-speaking patients, I am grateful that serving with NHC SF has allowed me to simply connect with people and break down language barriers.