Leaving Home to Make A Difference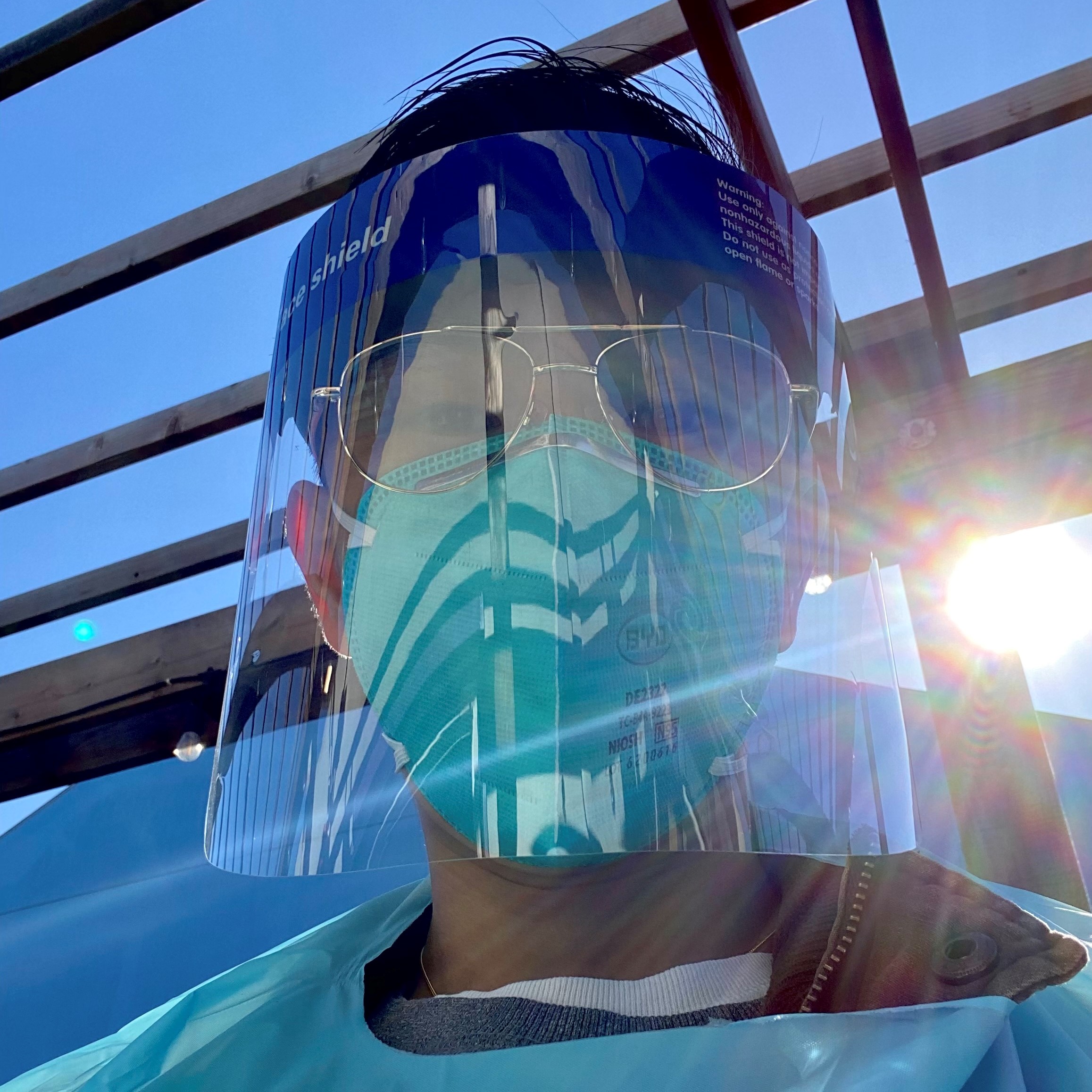 "Youth is troublesome. Youth is adventurous. Youth is brilliant." 
At least that's what my folks say...
My name is Christian Chen, and I grew up in Dallas-Fort Worth, Texas, where the big city meets the endless plains, and where breakfast, lunch, and dinner come in generous portions (as they should!). I graduated in May 2020 from Texas Christian University right in the middle of the pandemic, wondering, like many, where life would take me. As it was, September 17th, 2020 will always be a significant date to me. It was the day I left home for San Francisco, nervous yet resolved to offer myself in service to fight this raging pandemic. The surreal moment walking out of a plane full of masked travelers to deserted streets and burnt orange skies is something I will never forget. 
Some call me brave, others call me naïve, yet I arrived here thinking I was neither. I was just a young man curious about the world. Loving medicine, I sought to find the best opportunities to learn what being a doctor really means. So, for the past six months, I have woken up in an unfamiliar city with an unprecedented sense of purpose. Here, my role as a National Health Corps Member at the San Francisco Department of Public Health (SFDPH) is many fold.
In my capacity as a Shelter-in-Place (SIP) Coordinator, I diligently support healthcare services in the many city-wide hotels designated for those at high risk for COVID-19 complications. The majority of those served were previously homeless, a population known for its medical complexity with high rates of co-occurring substance use and mental illness. The overwhelming pressure of doing your part in the team, whether it be assisting in medical rounds in a 7 floor, 450+ occupancy site, or checking vitals and inputting them into the electronic medical record is exhilarating and character building. I've achieved a tremendous level of personal fortitude and learned what it means to give dignity to a patient. I found that those who seek care need not be judged, whether it be for their drug addiction or their behavioral quirks. The fact that they seek your care should mean the world to you.
Additionally, my service term has demanded extreme versatility, where even I cannot say exactly where I will be a week from now. Because of this, I've worn many hats as a COVID-19 Responder. For instance, I served as a member of the COVID-19 Binax Rapid Testing Team that went from shelter to shelter to prevent would-be outbreaks in these congregate living facilities. In addition, I've been part of the Shelter Vaccine Registration Initiative for those 65+ years old. Along with other National Health Corps Members serving at SFDPH, I've conducted vaccine outreach to numerous shelters and assisted with patient flow when vaccine clinics are held in the days after. It is my understanding that mass vaccinations will be critical in ending this pandemic once and for all. 
If you've read till now, many thanks! I am only one of many serving the community in the wake of the pandemic. Nevertheless, it is my hope that my story will be significant to someone out there looking for something meaningful to commit themselves to. I've lived my life as sincerely as I know how, and you my friend can do the same. Believe in yourself. These experiences have taught me just how flexible I can be when circumstances change and how with the right amount of willpower, I can quickly and efficiently soak up new knowledge and skills to become an asset to myself and to my team. Additionally, you will learn that people are resilient and worthy of respect, having lived or currently living rich and full lives. And finally, you may be surprised what amazing stories you will hear and what advice you may receive. Listen especially for the latter, for it may affect the entire course of your life. 
30 Van Ness Avenue, San Francisco, CA 94102
30 Van Ness Avenue, San Francisco, CA 94102