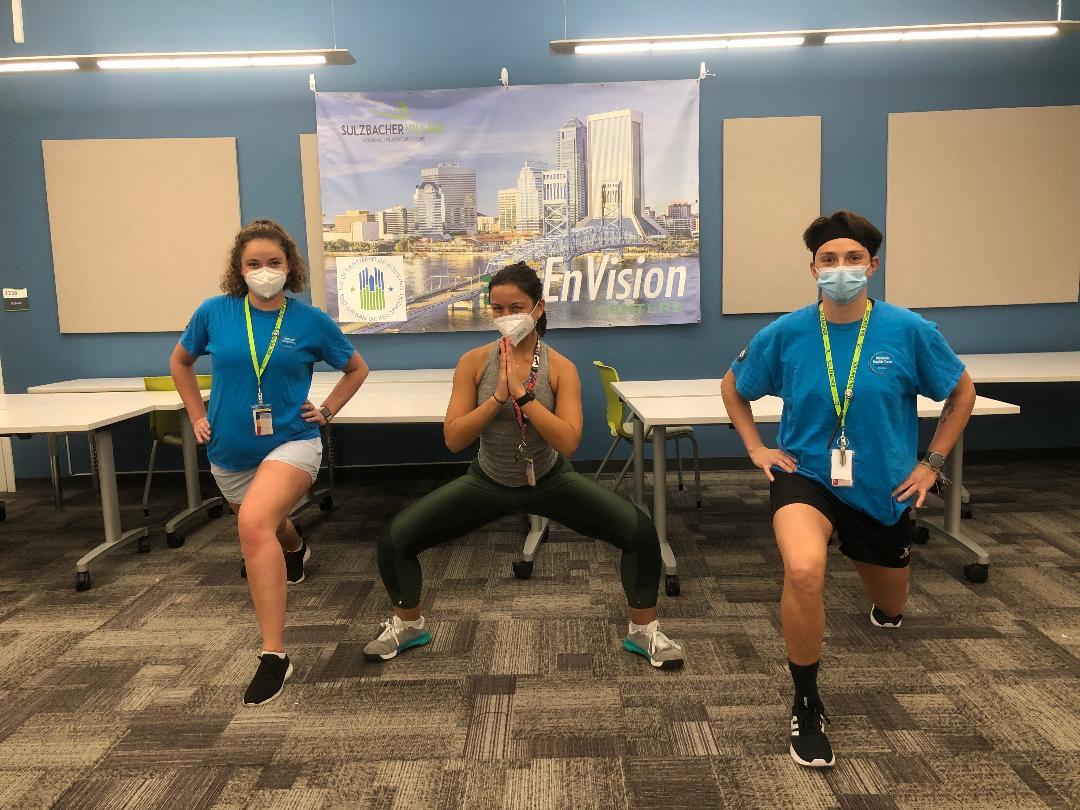 The Sulzbacher Center is a comprehensive homeless outreach center with residential and transitional housing, medical and dental centers, behavioral health centers, and a variety of community health workers, such as myself.  The previous AmeriCorps members that had served in my position came from different educational backgrounds than myself, which I found to be an exciting opportunity to bring my own twist to this role. When starting my position as a case manager at Sulzbacher, there was a lot of room for me to make it my own.
  As a case manager, I provide assistance enrolling community members in federal benefits such as the Supplemental Nutrition Assistance Program (also known as SNAP) and Lifeline, which provides eligible applicants with free or discounted cell phones. Another part of my role is to develop and lead a variety of health and wellness classes. I couldn't think of a better way to bring my own expertise to Sulzbacher than to establish a weekly exercise class. My educational background is centered around using exercise as a preventative and mitigative tool for chronic diseases, such as diabetes and cardiovascular disease. Many members of Jacksonville's homeless population struggle with these preventable diseases. With the help of my fellow AmeriCorps members, we launched a weekly high-intensity interval-style exercise class for Sulzbacher residents called Body Sculpt. We are in our third month of the class and we have two participants who show up consistently and enthusiastically.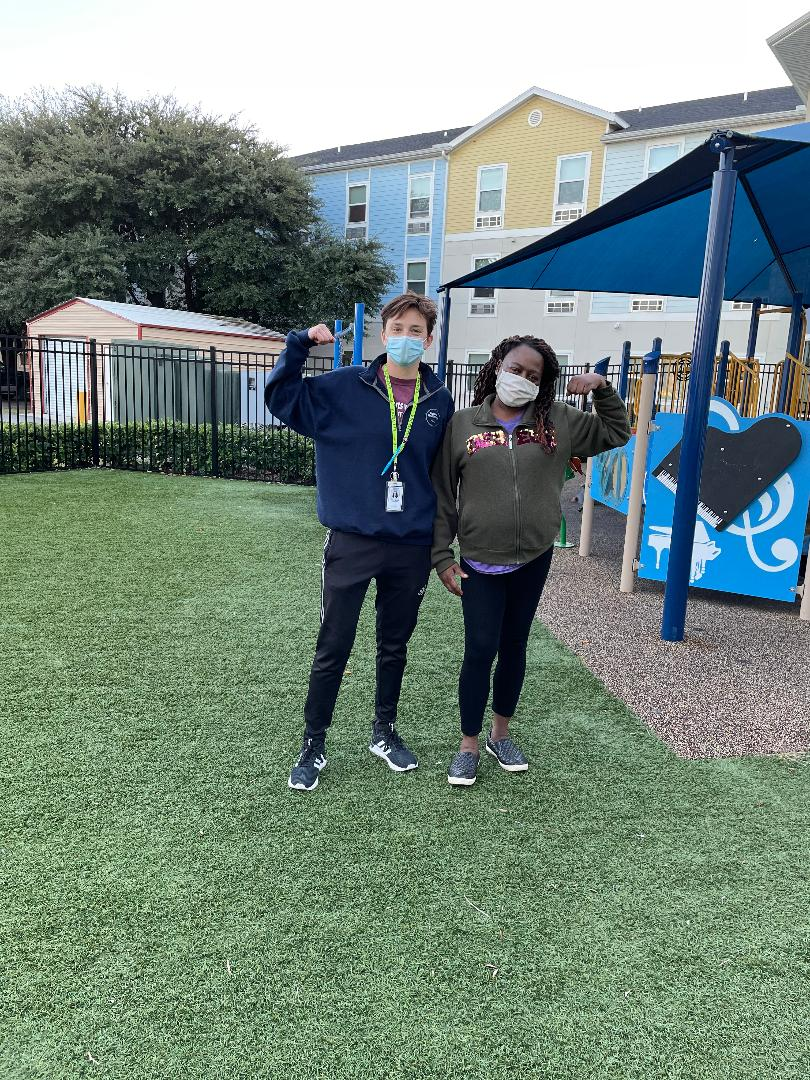 With COVID-19, the overall attendance for my health and wellness class has suffered, despite the use of outdoor spaces, social distancing, personal protective equipment, and proper sanitization of materials and used spaces. However, having these two ladies show up every week has been equally amazing for them as it has been for those of us running the Body Sculpt class. In one of our workouts, a participant and I were finishing up with her session, she thanked me for doing the class, and that after her stroke this had truly been the only form of rehabilitation she received outside of the hospital. I told her I enjoyed training with her and I was so thankful for all of her hard work. She continued to tell me that her quality of life has improved so much, that she can now get out of bed and out of chairs with ease, and that her overall feeling of wellbeing has been boosted. That singular interaction brought me so much gratitude for my chance to serve at Sulzbacher. My fellow members and I have been so inspired by this woman's dedication to improving herself and the Body Sculpt class is something we all look forward to on a weekly basis. It has been a pleasure to connect those at Sulzbacher with much-needed support and provide consistent access to quality health and wellness resources, which can be pivotal in the process of successfully and foundationally transitioning those who need it most out of homelessness.