Navigating and Overcoming Health Inequities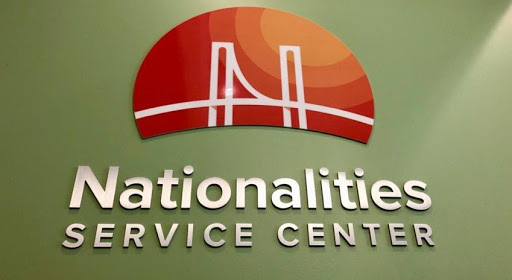 As a Health Access Liaison at the Nationalities Service Center (NSC), I help refugees and immigrants access medical care and learn to navigate the U.S. health care system. My role primarily involves connecting low-income and uninsured clients to primary care, specialty care, and preventive health services. I assist many of our clients with vision care and help them access free glasses through our partnership with New Eyes for the Needy. I also screen clients for eligibility for Medicaid, Affordable Care Act insurance, and Emergency Medical Assistance programs and help them overcome health insurance barriers due to immigration status. In addition, I help clients apply for the Special Supplemental Nutrition Program for Women, Infants and Children (WIC) and provide clients with information and resources to support them during pregnancy.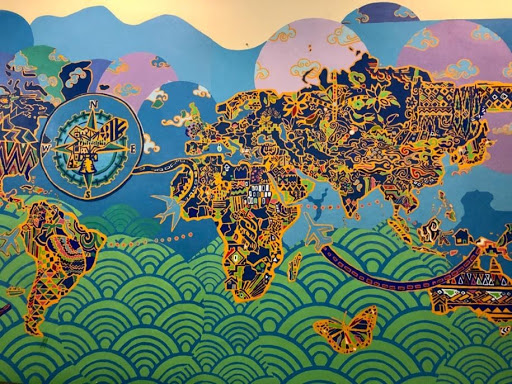 Throughout my service term, I have learned so much about the countless barriers preventing many refugees and immigrants from accessing medical care, ranging from transportation challenges to lack of language accessibility. Most of my clients face major financial barriers to accessing medical care, and many are not eligible for health insurance because of their immigration status. I've learned how challenging it is for uninsured individuals who are undocumented or have a pending asylum application to find affordable health care options with adequate language access services. I've also witnessed the gaps in health resources available in clients' native languages and, at times, the lack of access to culturally competent care. 
I have worked with many clients who were initially hesitant to access essential medical care due to poor initial experiences with the U.S. health system. I also work with NSC clients who are victims of human trafficking or survivors of torture and are sometimes hesitant to access health services due to fears rooted in past trauma. These client interactions have helped me understand the importance of providing trauma-informed care in order to encourage clients to engage in healthcare while also prioritizing patient autonomy. I've learned how critical it is to be transparent, culturally sensitive, to communicate consistently, and to manage expectations from the start. I've also had to find unique ways to develop trust and understanding when working with clients, especially when meeting with them virtually and navigating language and cultural barriers. Finally, I've witnessed firsthand the importance of advocacy to ensure equitable and culturally responsive health care for immigrants and refugees.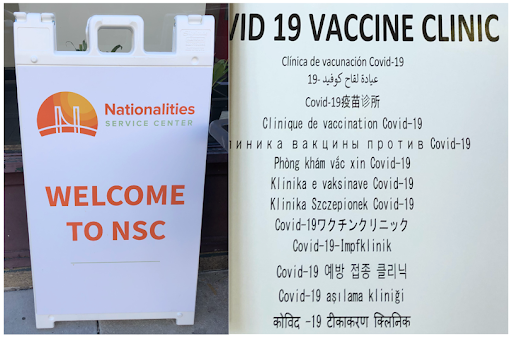 Over the past few months, I've had the opportunity to participate in NSC's COVID-19 vaccine efforts. My role at my host site now includes conducting COVID-19 vaccine outreach, scheduling vaccine appointments, and staffing a vaccine resource hotline. I've also had the opportunity to welcome patients and assist with language interpretation at our on-site vaccine clinics which have vaccinated hundreds of immigrants in the Philadelphia area. It has been very encouraging seeing clients' excitement at getting vaccinated and watching NSC and other community organizations come together to help immigrants and refugees overcome barriers to accessing the COVID-19 vaccine.
My experience serving with NHC has been extremely rewarding, has strengthened my desire to work with marginalized patient populations and has prepared me to advocate for patients as a physician in the future. I've really enjoyed being able to establish long-term relationships with clients from diverse backgrounds and to watch them learn to navigate the U.S. health system on their own. There is a long way to go to increase healthcare accessibility for immigrants and refugees, but I'm encouraged by NSC's efforts to reduce health inequities facing immigrant populations and inspired by our clients' resilience in the face of such adversity.