NHC AmeriCorps Member on Seniors Staying Active
NHC SF AmeriCorps Member Ariel Yuan blogs on her experience serving at Curry Senior Center
Rethinking What it Means to Stay Active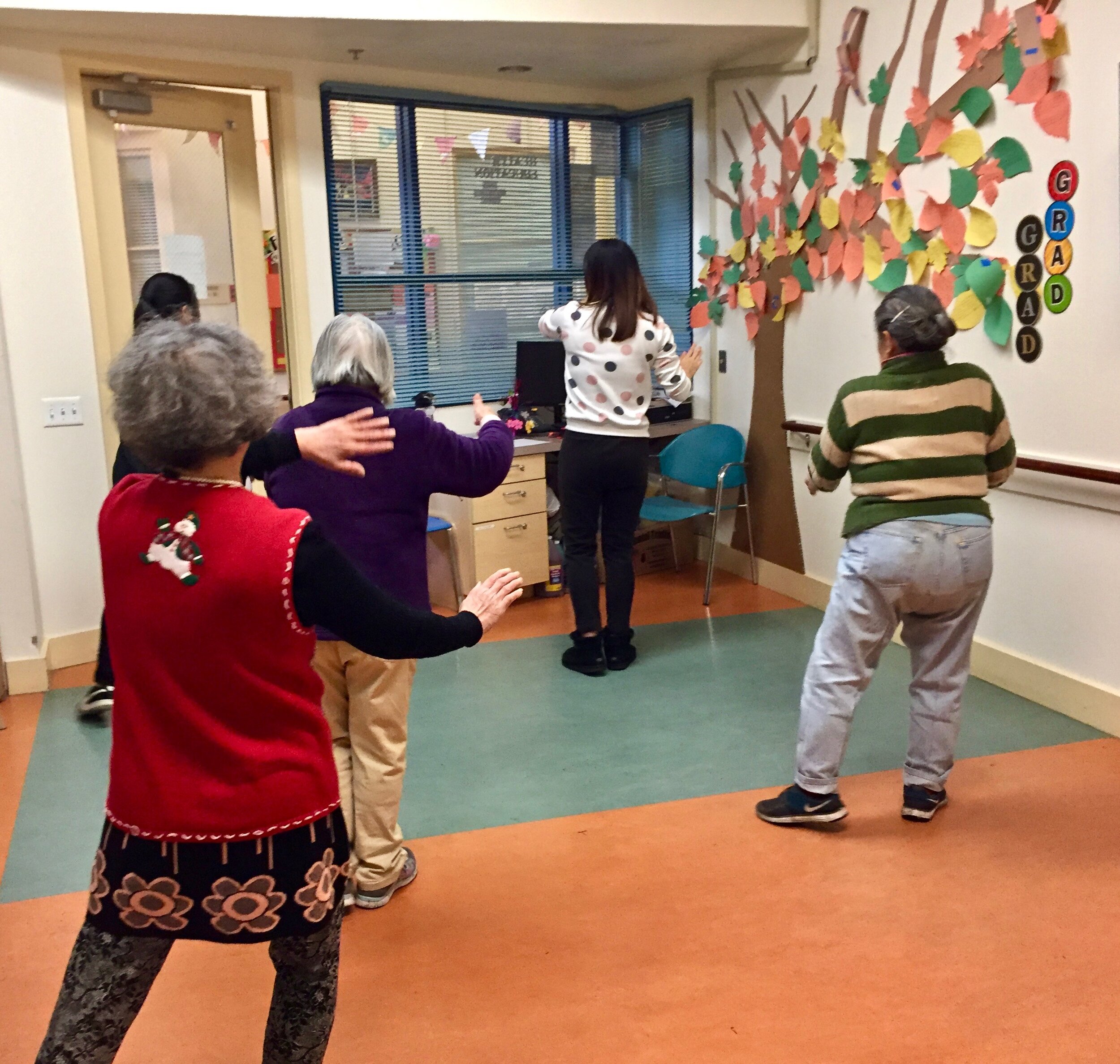 Exercise and physical activity are important throughout our lives, even in old age. Each of the four types of exercise: endurance, strength, balance, and flexibility, offer different health benefits for seniors. Staying active can improve physical health by lowering the risk of falls, maintaining or improving strength needed for independent living, and helping manage and prevent chronic diseases and conditions such as arthritis, heart disease, and stroke. Exercise also has emotional benefits, such as reducing feelings of depression and stress, improving mood, and increasing energy level. 

Before I began my service at Curry Senior Center, I held the misconception that older adults have limited exercise options due to the high risk of injury. However, I've met seniors who've incorporated physical activity in their lives and have prioritized staying active in a variety of ways. For many clients at Curry Senior Center, a common way for them to exercise is by simply walking, from running errands, strolling around the neighborhoods, or walking their dogs. Many participants in the Senior Vitality program track the amount of steps they've taken each day on their Fitbits. Other clients exercise by biking, swimming or doing tai chi. One client I spoke with shoots basketball hoops in the morning.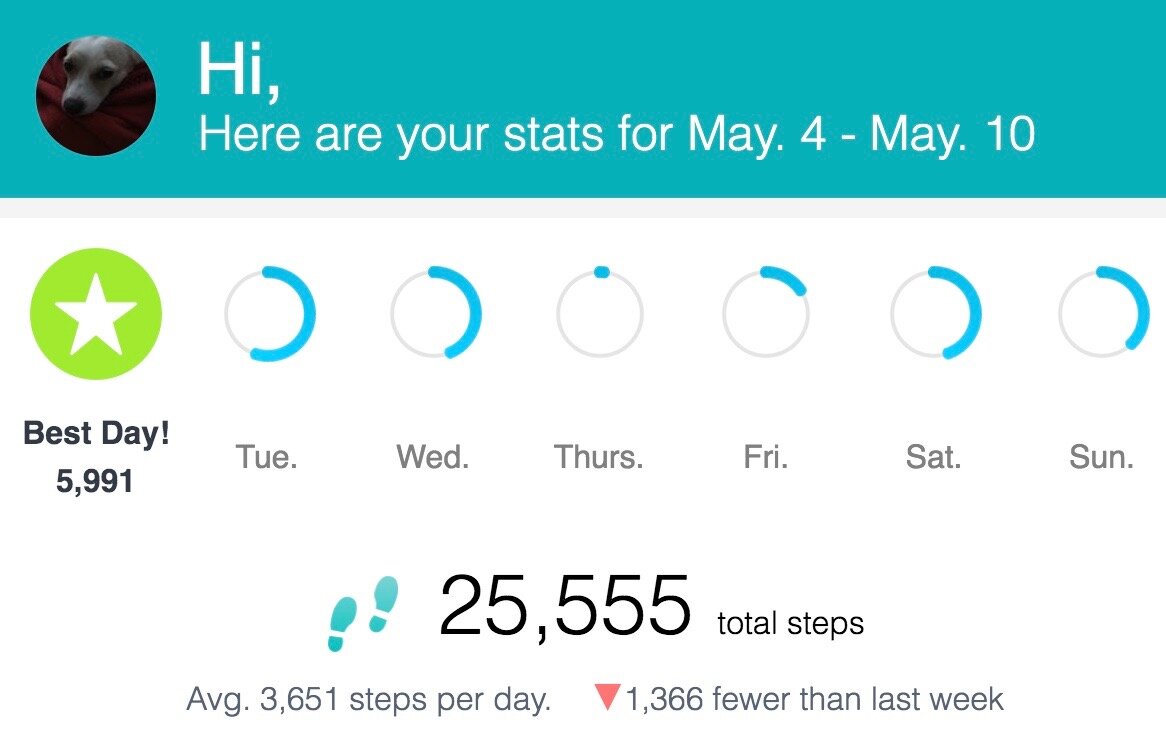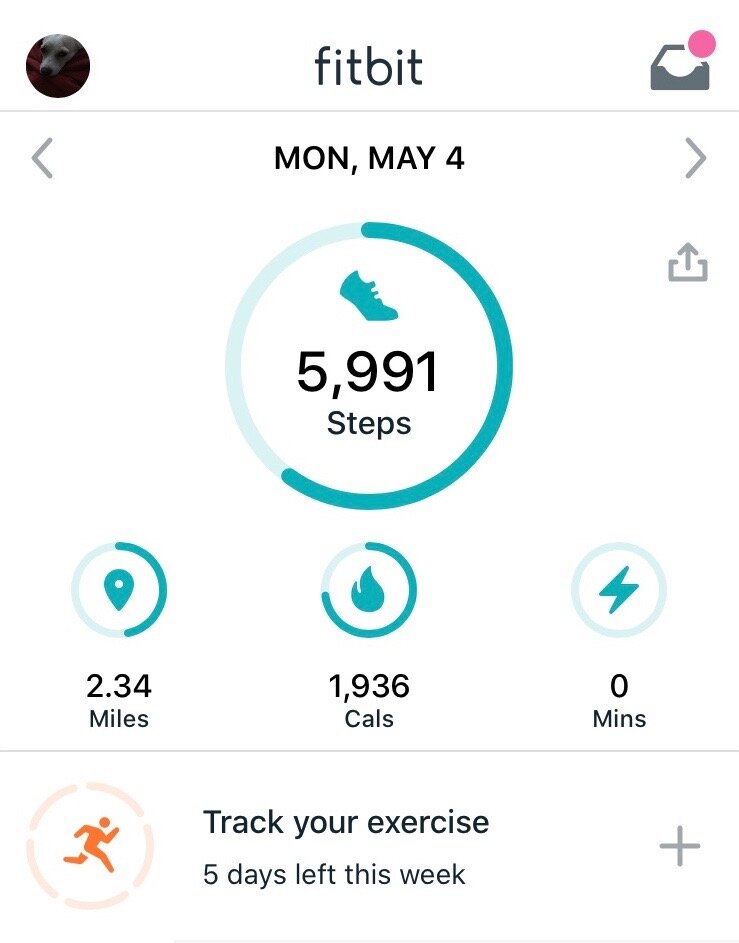 To encourage physical activity during shelter-in-place, I share a short workout video through email every week to several participants in the Senior Vitality program. The misconception I held previously was further disproved when I began to find lots of exercises and workouts that were modified for seniors, such as boxing and yoga. Seeing the variety of exercises and workouts available for seniors inspired me to vary the types of workouts I share with the participants. I hope they can try something new while also engaging different parts of their body in exercise. Perhaps they will find something that interests them and can pursue once shelter-in-place is over. 

My service at Curry Senior Center and the experiences seniors have shared helped me rethink what "staying active" means. It's not just going to the gym, playing sports, or lifting weights. Specifically during shelter-in-place, staying active could mean putting music on and walking in place, completing housework, or gardening. Incorporating physical activity into everyday life is difficult for many people, but there are plenty of ways to stay active no matter what stage of life you're at. 

 

Source:

National Institute on Aging. (2020, April 03). Real-Life Benefits of Exercise and Physical Activity. Retrieved May 24, 2020, from https://www.nia.nih.gov/health/real-life-benefits-exercise-and-physical-activit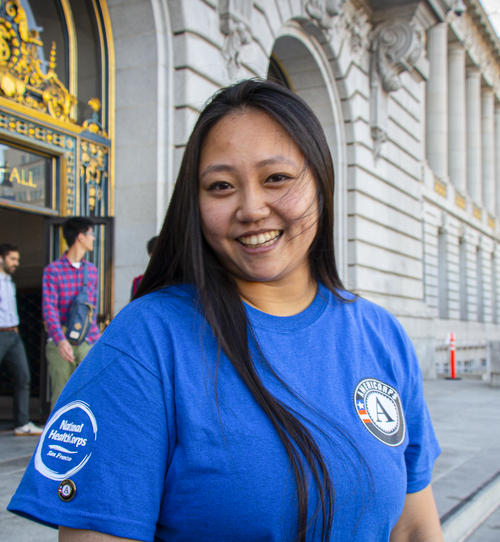 This post was written by NHC SF member Ariel Yuan. Ariel serves as an assistant for the Senior Vitality Program at Curry Senior Center.