Patients Deserve More than a Script
Hi there! My name is Saba (she/her) and I grew up in Palo Alto, California. I graduated in Spring 2020 from UC Berkeley where I studied Cognitive Science. I am currently a National Health Corps member serving as both a COVID-19 Responder and a Perinatal Coordinator at the San Francisco Department of Public Health Population Health Team. In addition, I serve on the NHC SF Training and Corps Support committees.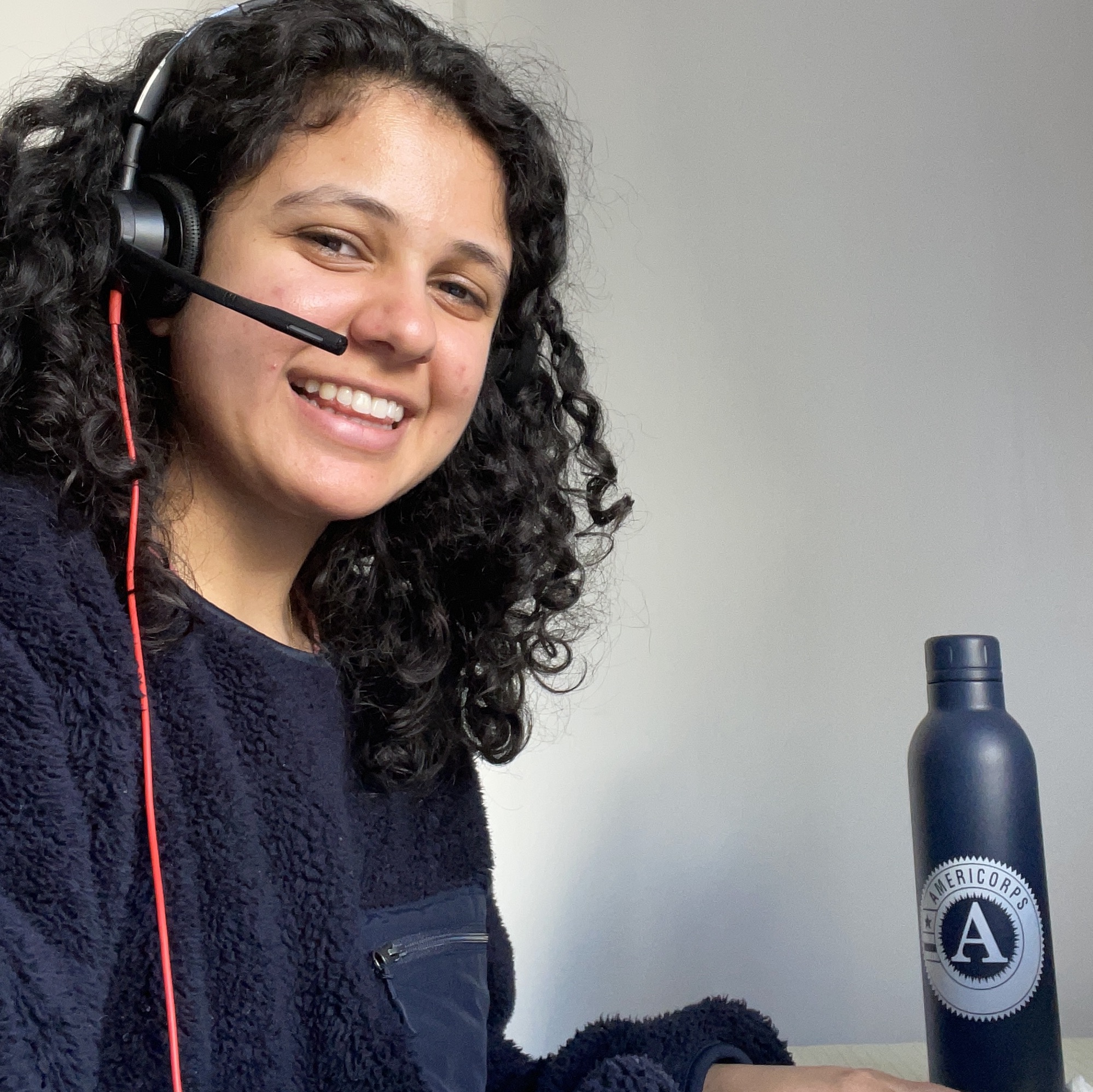 As a COVID-19 Responder, I've been on the virtual front lines of the pandemic since September. First, through supporting San Francisco Health Network COVID-19 positive patients by talking them through their diagnosis and currently by helping patients access the COVID-19 vaccine. Throughout this rapidly changing environment, I've found one thing to stay true: often the most helpful service I can provide a patient is the recognition that they are heard. 
I remember clearly my conversation with one patient particularly shocked by their COVID-19 test results. They immediately expressed frustration, asking me how this could be possible. I took a deep breath and calmed my urge to answer them with information or statistics. For a moment, I set aside my script of questions about symptoms and resources and decided to just listen. I listened to how seriously they had been taking COVID-19 precautions, always wearing a mask, not visiting family. And how badly they had wanted the COVID-19 vaccine only to find out they weren't yet eligible. And I felt frustrated for them. Frustrated that I couldn't explain why they had contracted COVID-19 and frustrated that I couldn't yet offer them the COVID-19 vaccine. After summarizing for them what I was hearing, I finally heard a deep breath on the other side of the phone. 
I've found this lesson to hold true throughout my vaccine outreach endeavors as well. As I bite back my urge to spew facts about side effect rates and trial results, I take the time to listen to a patient's concerns and make sure they know I've understood them. And even if they decide not to get the vaccine at this time, I hope they will leave our conversation feeling respected and validated by their healthcare home.