Planting the Seeds for Culture Change
Dotted with rows of vegetable crops, forests of fruit and nut trees, and lush vineyards of grapes and sweet potato fields, Merced County is a place brimming with potential. Growing up in the heart of California I knew firsthand the challenges we faced, which often stemmed from lack of healthcare, resources, and opportunities for career growth. In August of 2022, I was honored to be able to serve the community I grew up in with National Health Corps at the FQHC Livingston Community Health as a Clinical Quality Associate – Case Manager. My service term has truly been a formative experience that set a solid foundation for my passion towards providing equitable and accessible medical care. As an AmeriCorps member, I was positioned in the unique seat of an "outsider looking in"; and I witnessed firsthand the various components driving the healthcare system at a macroscopic level. One of my tasks was to address pertinent care gaps in different departments, and I often performed root-cause analysis work with the QI Director to support and streamline our health center's workflows.
During my time serving, I assisted the Referral department in implementing a new workflow that enabled our team to improve the capture and processing of outstanding referrals. Similarly, I was grateful for the opportunity to serve with ACTIVATE – a program designed to empower diabetic and/or hypertensive patients to improve their chronic health conditions with modern technology and health coaching. My role in ACTIVATE included data analysis, chart review, and scheduling follow-up appointments to improve points of care; and I appreciated the prospect to advocate for timely, consistent, and quality care on behalf of our patients – many of whom were not English-speaking. Watching participants graduate from this program was very rewarding and humbling. Throughout my term, I had the privilege of participating in essential meetings with Providers, Quality Improvement, Managed Care Plans, Managers/Supervisors, and other stakeholders that would improve Operations. I also aided the QI team with data analysis for our Breast and Colorectal Cancer Screening learning/coaching sessions. Later in my term, I was part of a team comprising QI and IT that would work to launch our patient portals and patient satisfaction surveys. Recently, I had the fortune of providing Care Coordination with primary care providers as a Medical Scribe; which enabled me to have a complete picture of the incredible amount of teamwork it took to serve our local community's healthcare needs. This experience truly solidified my aspirations of becoming a trauma-informed and upstreamist Physician.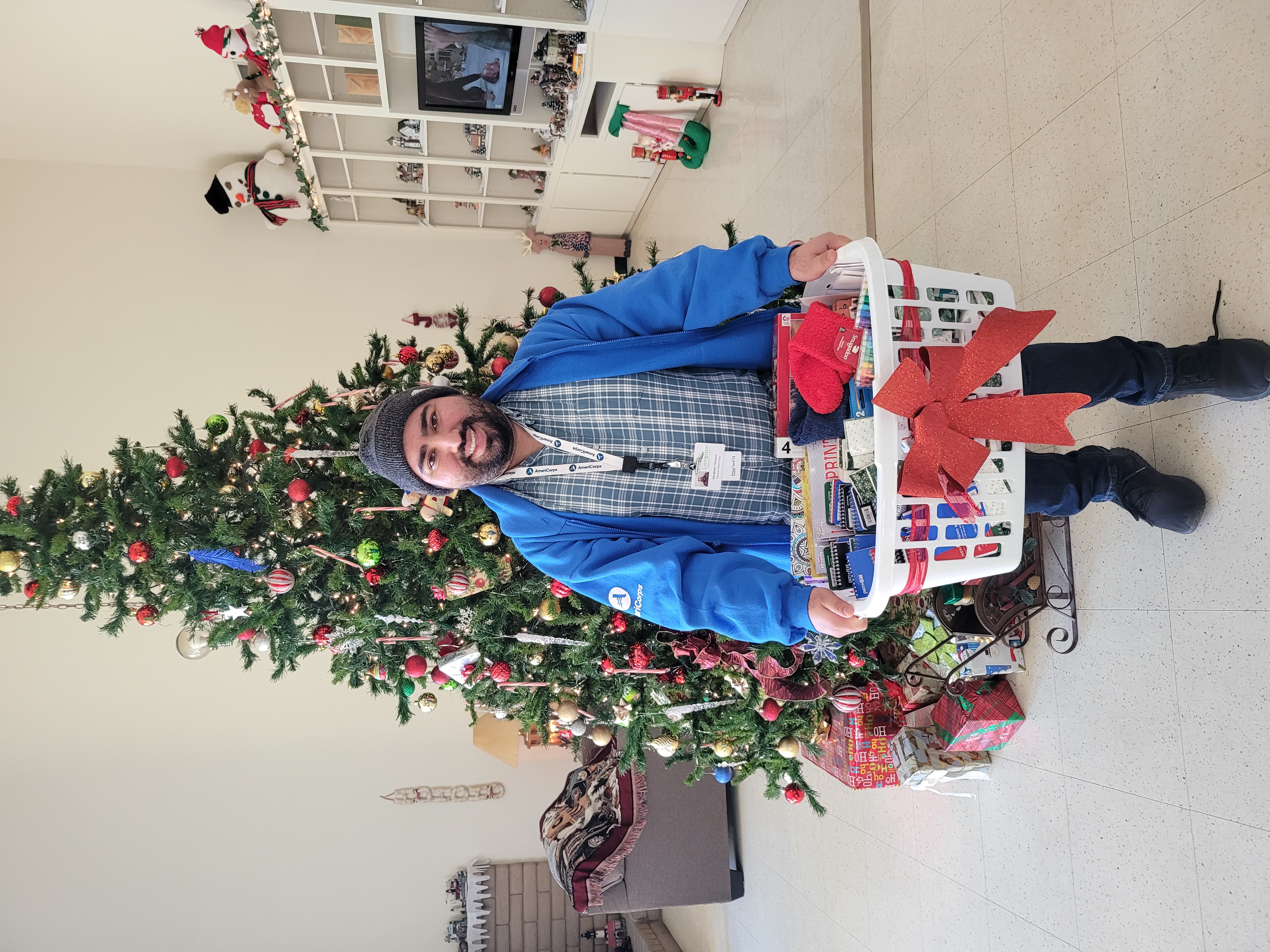 Overall, the advice I would give reflecting on my service year as an AmeriCorps member is to embrace vulnerability yet exude confidence and humility – remember that you do have so much to offer the world. In retrospect, this experience taught me the importance of humility, empathy, and effective communication. Working alongside the various departments and members of our team, I realized how crucial it is for one to develop and hone interpersonal skills, as well as to stay positive despite the adversities that come with working in healthcare. Active listening and validation should not be understated, as well as being graceful when receiving constructive feedback. I realize now as my service term is ending that our role as NHC members was to plant a seed of hope – and understand in our hearts that the service we provided to our host sites would not go unnoticed – as the passion and dedication we bring to our service work will allow that seed of hope to germinate in the very organizations we are serving at.
I can only imagine: If we ALL are planting these seeds, how can the system NOT change in time?! Rather than becoming jaded and irrespective of whether the fruits of our labor manifest physically, I am certain that a healthcare revolution, or rather a positive culture change, can flourish with the collective effort brought about by AmeriCorps members.