Raising Healthcare's Future: Serving the Underserved
Because of the way the medical school admissions process is set up many applicants have a "glide year" between the end of their undergraduate or post-baccalaureate programs and the beginning of their professional school. There is no well established path for utilizing this time between one school ending and the other beginning. Generally applicants use it as a time to pursue personal interests or strengthen their resumes through gaining experience in the medical field, taking additional classes, conducting research, or earning income through other means.
Several members of the National Health Corps - Florida (NHC-FL) have applied to medical and public health programs this cycle. In the blog series, "Raising Healthcare's Future" members will provide insight into how their service experiences are shaping their experiences with patients, care providers, and the healthcare system. The first question posed to the group was:
How has your service shaped your experience of interacting with underserved populations?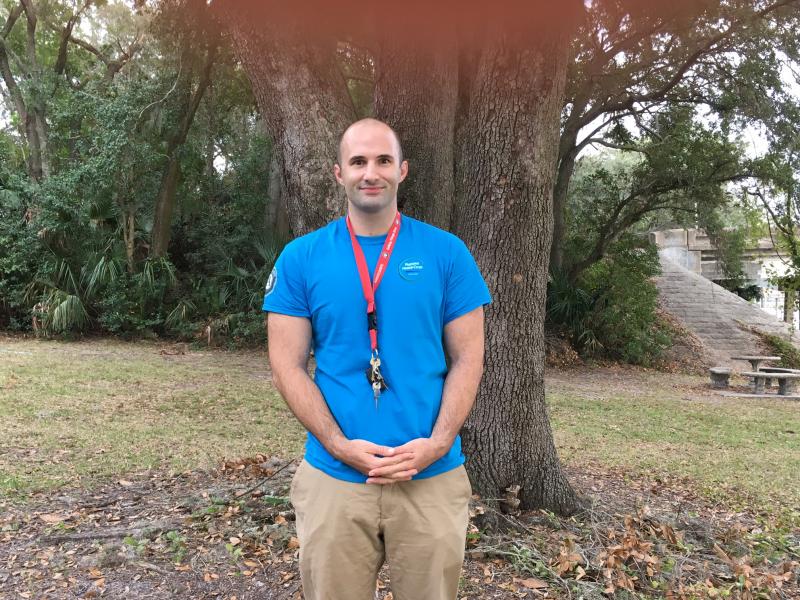 Alec Kinczewski, Health Educator at The Sulzbacher Center: Prior to serving at Sulzbacher my interactions with underserved populations had generally been four hours, twice a week, during clinical and non-clinic volunteering. Concerning the homeless specifically, I always wondered where they came from before we met in the Emergency Department. While this exposure definitely shaped my goals in medicine, spending the majority of each day with Jacksonville's homeless, learning about their backgrounds, personalities, and struggles has had an exponentially greater impact on my life and career aims. These experiences have given me the background to better understand the circumstances surrounding illnesses of the poor. Now, I could not envision a future without serving the needy and trying to improve their opportunities.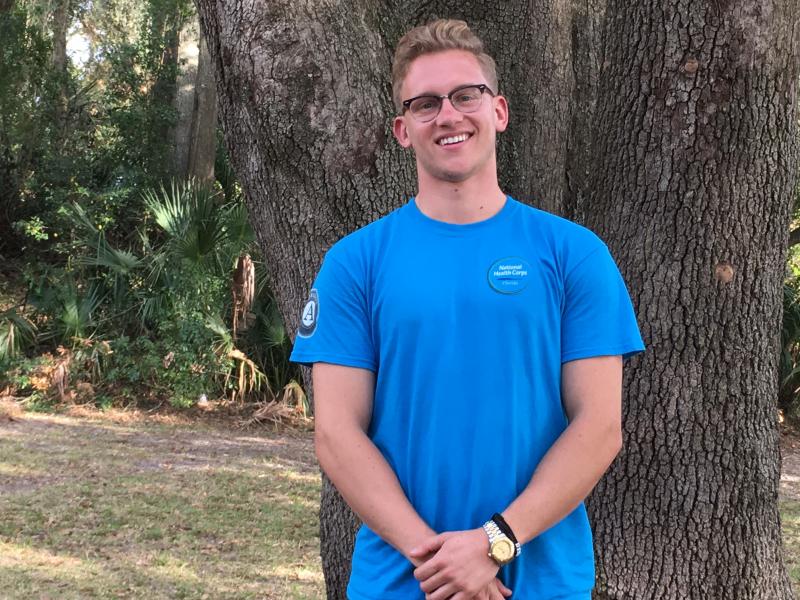 Ben Borgert, Patient Navigator at The Sulzbacher Center: Like Alec, I also spend the majority of my time serving the homeless population of Jacksonville, FL and the surrounding areas.  I can personally attest to the need for perspective gained by time spent with this population.  Many physicians I have shadowed are unaware of the circumstances of a very medically needy and significantly sized population.  This unique group of patients cannot and should not be treated as a standard patients. I believe that this experience will guide decisions throughout my medical career and help to make me the best physician I can be.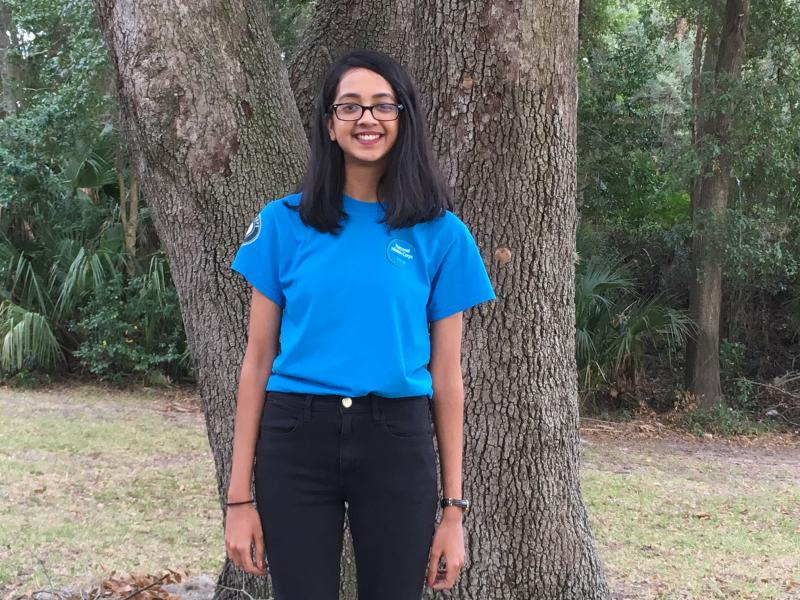 Roshini Pudhucode, Patient Navigator at River Region Human Services: When I was in undergrad, the majority of my volunteering and clinical experience was interacting with underserved populations in Gainesville. Because of these opportunities as a student, I realized that as a future physician I wished to serve the less fortunate in my own local community. I learned that health disparities were not only present in third world countries but also right in my own neighborhood. As an AmeriCorps member, I am given a wonderful opportunity to continue building similar relationships with populations in Jacksonville, where I was born and raised.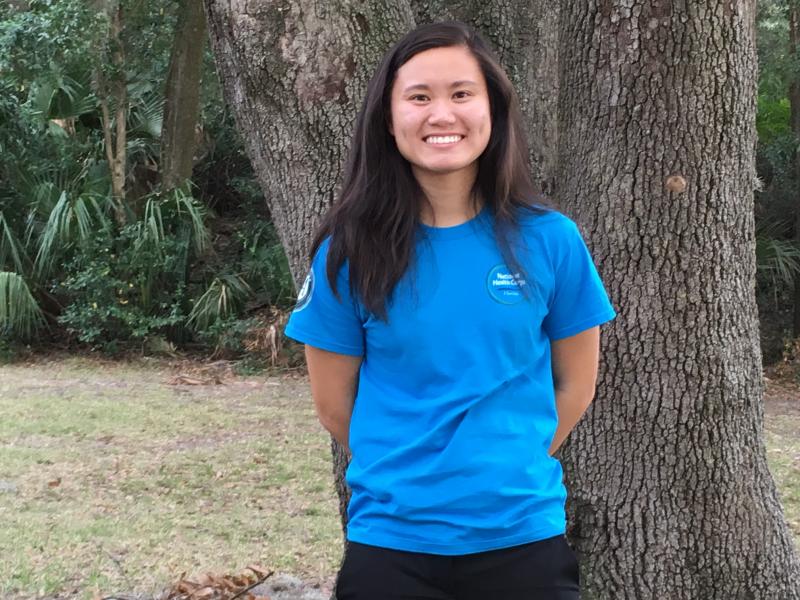 Maria Tran, Care Coordinator at Barnabas: At Barnabas, I serve in a medical clinic that provides healthcare to many of the residents of Nassau county who are at least 200% below the poverty line. All of the patients that we see do not have health insurance and many are homeless. At our clinic, my role is to ensure that our patients follow up on their care after their medical appointment. This includes, but is not limited to, ensuring specialty referrals to other physicians (i.e. cardiology, oncology, etc), educating them about chronic disease or conditions, and being able to access medications that may be too expensive without insurance. As a National Health Corps Florida AmeriCorps member, I have not only been able to provide medical care to those who would not receive it otherwise, but also to learn about our healthcare system. I have learned what steps patients who fall through the cracks must go through to seek the medical care that they need.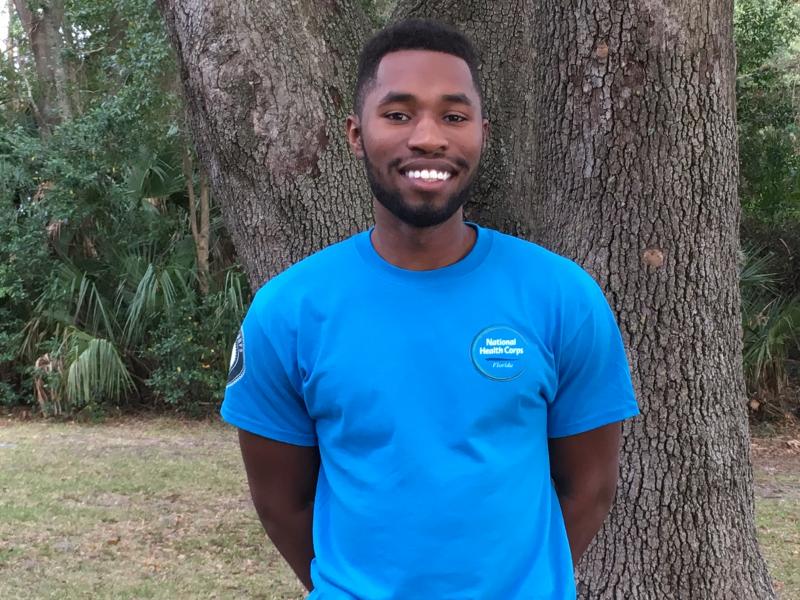 Eric Bethea, Health Educator at YMCA Duval County: In contrast to the others, I serve through the YMCA and deal mainly with after school programs catered towards children from disadvantaged families. I see my role as trying to provide my kids with as much practical knowledge as they can handle while also sparking their interest in learning about taking care of their body. In order to be as effective of a teacher as possible, I've had to make a deliberate effort to understand the possible barriers to a healthy lifestyle faced by the families of my kids and teach with that in mind.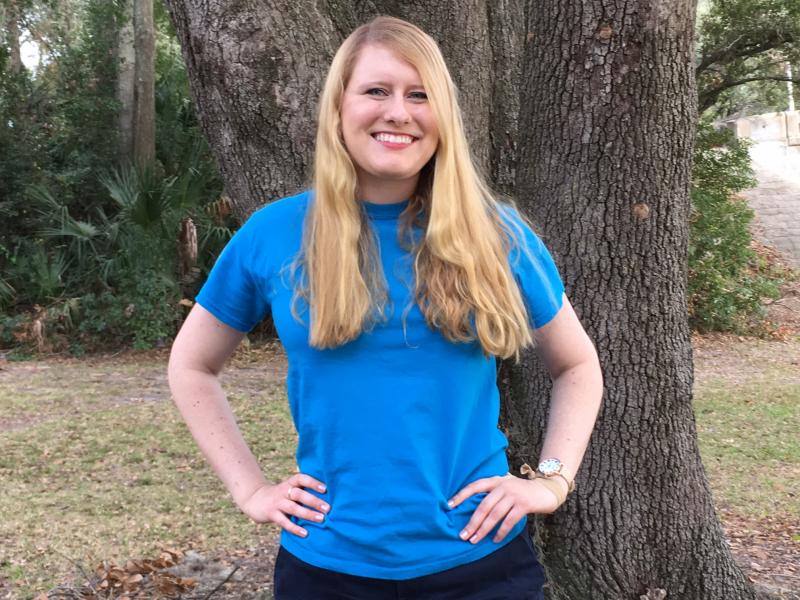 Rebecca Ratusnik, Care Coordinator at UF Health - Healthy Start: My service has humbled me to how limited my scope of "health" once was. Every day, my understanding of the social determinants of health, particularly for underserved patients, becomes more holistic, and my desire to be a patient-advocate becomes stronger. At UF Health, I serve as a Healthy Start Care Coordinator for the OB/GYN clinic and Mother-Baby Unit, as well as the OB/GYN clinic of the Elizabeth G. Means Community Health Center, which provides medical care to uninsured and undocumented patients. The daily patient interactions I have with prenatal and postpartum moms have given me a deep empathy for the diverse backgrounds of each family. While I initially thought Healthy Start services were an "extra" to that of the medical team, I now see them as equally critical for patients living in poverty, with limited support, or experiencing barriers to education and care. These are cases where support navigating social services bridges gaps in access that can mean the difference between poor birth outcomes and healthy babies. I feel incredibly lucky to have this experience because it has shaped my desire to be a service-oriented, holistically-minded physician who knows that the challenges my future patients face are more complex than any diagnostic test. Instead, they are challenges that will require me to build relationships that enable me to advocate, empower, and grow alongside them.
These experiences provide merely a snapshot of the impact a year of service is having on our future healthcare providers through a diverse set of roles and responsibilities. If you are seeking to expand your interactions with the underserved, NHC-FL presents an outstanding opportunity.
---
This blog post was written by NHC Florida member, Alec Kinczewski.
Alec, serves at The Sulzbacher Center- Life Skills Department as a Health Educator.