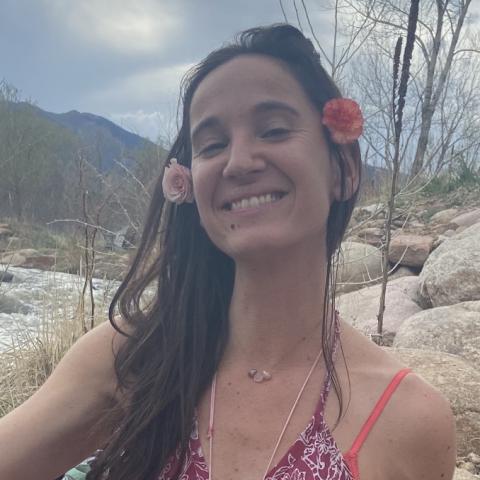 Hometown:  Boulder, CO
Educational background: B.A. in International Relations & holistic health
Host Site: First Coast YMCA New American Welcome Center 
What is your title and role at your host site?  I will be serving as a Refugee Health educator, working with the immigrant/refugee population who have been here for 5 years + assisting with short-term case management services such as SNAP benefits, health insurance, school enrollment, and other needs.  I will also facilitate in health education and wellness classes, as well as food pantry and nutrition.
Why did you join the National Health Corps Florida AmeriCorps program? I have a passion for working with people from other countries and people in general, helping to navigate the US systems that are often a maze to navigate especially for those with English as a second language.  Health equity is immensely important.  I have been inspired with the service opportunities & community, the educational endeavors and with the  diversity of the programs through NHC.  
What are you hoping to gain from your year of service? I am hoping to gain hands-on experience with a diverse global population learning more about how to navigate the US-based systems for services such as accessibility to equitable healthcare, food & clean water, education, family services, and Wellness and to help implement & integrate better holistic systemic health overall. 
What are your plans after AmeriCorps service? My plan is to enroll in an Individualized Interdisciplinary MA program, deepening into Restorative/Unitive Justice, mediation and belonging.
Where do you envision yourself in 5 years? I envision in 5 years to be working with a diverse team working in a holistic, interdisciplinary way; Serving in project-based capacities & timeframes;  facilitating restorative circles, Living in a harmonious way that continues to offer humanitarian service, partnership, adventure, pleasure and life-balance.