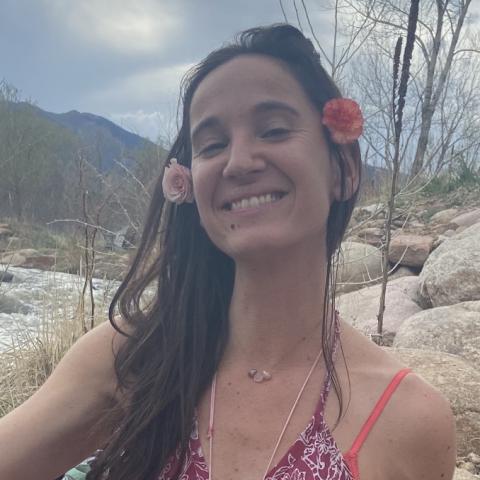 Pronouns: She/Her/Hers
Hometown: Boulder, CO
Educational background: B.A. in International Relations & holistic health
Host Site: NAWC; Empowerment Resources Inc.
What is your title and role at your host site? I will have the opportunity to serve as a Refugee/Immigrant Health educator, and cross-cultural liaison, assisting with case management services and facilitating clients with resources and education. I will also serve as an empowerment program and outreach coordinator with Empowerment Resources Inc. assisting with programs including Journey into Womanhood.
Why did you join the National Health Corps Florida AmeriCorps program? I have a passion for health, sustainability, equity, and people from around the world ~ and wanted to give back ~ Health equity, access and empowerment are essential with the many barriers people face. I have been inspired with the service opportunities & community, the educational endeavors and with the diversity of the programs through NHC.
What are you hoping to gain from your year of service? I am hoping to gain hands-on experience with a diverse global/local population learning more about how to navigate the US-based systems for services such as accessibility to equitable healthcare, food & clean water, education/empowerment, family services, and Wellness and to help implement & integrate better holistic systemic health overall.
What are your plans after AmeriCorps service? My plan is to enroll in an Individualized Interdisciplinary MA program continuing to envision and collaborate with teams in areas such as Health Equity, Restorative Justice, Sustainability, Integrative Embodiment Practices and Comprehensive Relationship & Sex Education.
Where do you envision yourself in 5 years? I envision myself in 5 years embodying work-life balance; working with holistic consultants and diverse teams on innovative project-based initiatives while enjoying partnership, adventure travel, pleasure and a home base.