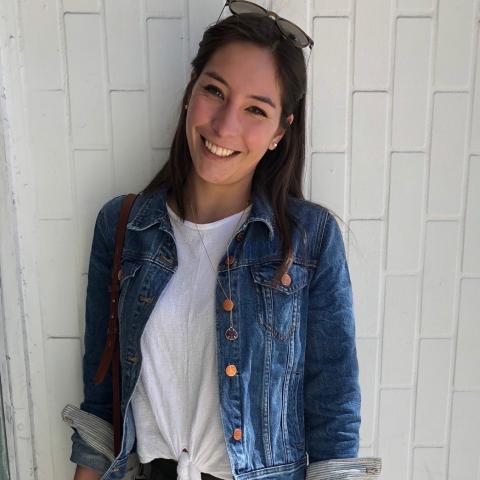 Hometown: Falls Church, Virginia
Educational background: B.S. in Biological Sciences from Virginia Tech
What is your title and role at your host site? 
As a Health Educator, I will be involved in community outreach and education initiatives to raise awareness about suicide risk and prevention. My position will specifically focus on the pediatric population and will involve working with schools, child and family services, and other community partners. I will also provide both Adult and Mental Health First Aid training to different groups in order to increase knowledge and skills within the community. Additionally, I will work with the care coordination team to provide support for clients as needed. 
Why did you join the National Health Corps Florida AmeriCorps program?
I joined the National Health Corps Florida AmeriCorps program because I connected strongly to the National Health Corps mission of improving the health of communities through a combination of education and direct service. I wanted to dedicate time to make a meaningful contribution to the lives of individuals and communities in need. I have a strong interest in public health and believed this program would be a valuable opportunity to gain a greater understanding of the barriers that exist within our healthcare system.  
What are you hoping to gain from your year of service?
I hope to gain direct insight into current public health issues and to develop skills that will allow me to translate this knowledge into advocacy and action for those affected. I hope that by educating a diverse population, including individuals of different ages, I will enhance my communication skills. Additionally, I wish to develop strong leadership skills and connect with others who share a similar passion for service. 
What are your plans after AmeriCorps service?
I am hoping to be accepted to medical school and begin after this year of service.  
Where do you envision yourself in 5 years?
Completing medical school and preparing for a residency in surgery or pediatrics.