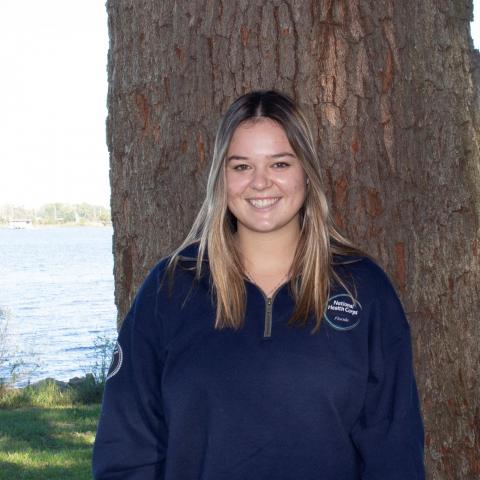 Hometown: Novi, Michigan
Educational background: B.S. in Neuroscience with a minor in Gender & Health, University of Michigan
What is your title and role at your host site? 
I will be serving as the Violence Prevention Facilitator for Youth in the Jacksonville community. I will be working to educate children and community members about the importance of healthy relationships and reducing risk-taking behaviors. I will also do one on one assessments and education with children who need it.
Why did you join the National Health Corps Florida AmeriCorps program?
I was drawn to the National Health Corps program because I am hoping to expand my knowledge of health disparities from a public health perspective. I choose the Florida location specifically because I am passionate about reducing gender-based violence especially for women and children in vulnerable populations and Hubbard House seemed like a perfect fit for me.
What are you hoping to gain from your year of service?
I am hoping to gain a better understanding of public health disparities in at-risk communities and be able to create meaningful relationships with the community members I will be working with. 
What are your plans after AmeriCorps service?
During my service term, I am applying to medical school so hopefully, I will be attending medical school right after my term ends.
Where do you envision yourself in 5 years?
I am passionate about women and children's health so I envision myself completing medical school in 5 years and preparing for a residency program in an applicable field.