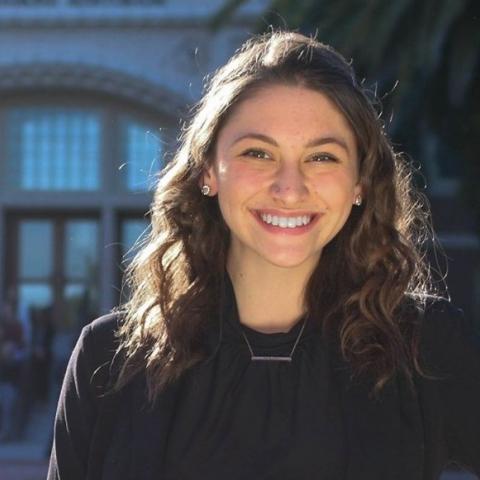 Member Name: Philine Goldstein
Pronouns: She/Her/Hers
NHC Program: Jacksonville, FL
Host Site: Northeast Florida Healthy Start Coalition
Position Title: Maternal Health Care Coordinator
Where are you from?
I immigrated from Germany to Gainesville, FL in my youth. I consider home to be anywhere where there is an opportunity for growth for me.
Why did you decide to join NHC?
This question should read: "Why did NHC decide to choose you?"
I believe I was called to NHC – that my future was already determined before I knew it. It was chance that I stumbled upon this opportunity, and I found myself applying before I had even read the full description. Something in me knew that this is where I needed to be. After reading more about it, and going through the interview processes, I began to grow such a strong connection to the program. As a sociology minor in school, I learned a lot about the disparities that face certain populations in our society, especially in regards to medicine. And as someone who has grown up privileged, I also learned about the importance of using my social advantages and resources to directly help and advocate for those who have not been as fortunate. I want to dedicate my life to making a difference in the way medical care and tools are distributed in this society. That is why I have decided to serve with NHC.
What are you hoping to gain or learn during your service term?
I am hoping to gain knowledge in more ways than one this year. I am aiming to grow personally and expand my communication skills so that I may be the best advocate I can be for those unable to properly advocate for themselves. I'm also seeking to learn more about the specific group that I will be working with. As a Maternal Health Care Coordinator, I will be exposed to new and expecting mothers – a population that I have no prior experience with. However, this does not frighten me, but rather excites me. I cannot wait to get to work with these amazing women, and to be able to understand their lives and hopefully take that knowledge into my future career as a physician, so I can continue advocating for others like them.

What are you most looking forward to during your service term?
Being able to connect with people from all around the country, as well as exploring a new city and helping a specific population that I have never had the opportunity to serve before. I also look forward to being an inspiration to others like me – hopefully, through my service, I can educate other young adults about the importance of humility and of using your advantages for good. I hope that, through my service, more people find out about NHC, and that NHC will be expanded in the future to incorporate all 50 states so that we can give help wherever help is needed.