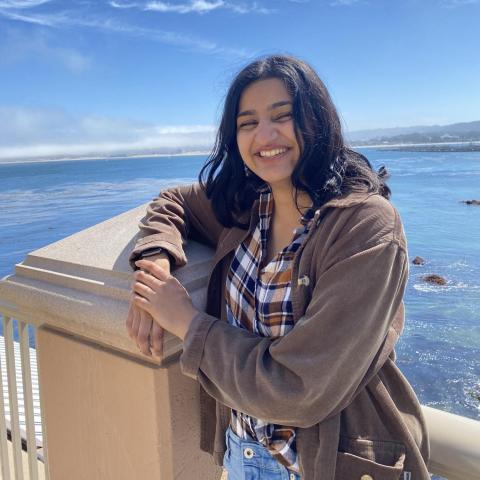 Pronouns:
They/Them
Position Title: COVID-19 Responder/Food Access Coordinator
Where are you from?
I was born in New York but have spent the majority of my life in the East Bay, and currently call Berkeley my home!
Why did you decide to join NHC?
After a previous service term with NHC SF, I've really felt part of the community here in the Bay Area and wish to spend another year deepening and building relationships with the folks here. My love for the Bay Area has only grown through service, and I'm ready to continue that trend this year! I'm also ready to learn even more about how our healthcare system can be improved and how we can better support our community clinics and patient populations.
What are you hoping to gain or learn during your service term?
I recognize how within the public health sector, we are truly pushing back against some of the most critical issues that are facing our vulnerable communities. I hope to gain more of the practical experience necessary to enact real change in our systems, as well as the opportunity to connect with stakeholders and community leaders in San Francisco to better understand how our public infrastructures currently operate.
What are you most looking forward to during your service term?
I'm excited for another year of learning and growth within the same position I was in previously, as there have been some pretty big changes. But as always, I'll be really looking forward to spending time with the fabulous folks at my host site and at NHC SF, all within my favorite city!
Saadhana served during the 2021-2022 Service Term, and is returning to NHC SF to serve for the 2022-2023 Service Term.