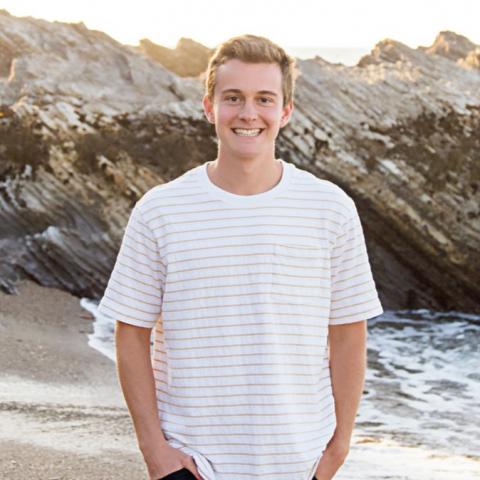 Pronouns: He/Him/His
Hometown: San Luis Obispo, California
Educational background: B.S. in Biological Sciences from the University of California, Santa Barbara
Host Site: Starting Point Behavioral Healthcare
What is your title and role at your host site? I am serving as a Health and Wellness Care Coordinator at Starting Point Behavioral Healthcare. I help individuals who are suffering from mental illness and/or substance use disorders. I screen individuals admitted to the emergency department to determine if our services could be of use to them. I reach out to these individuals to ensure that they take advantage of our services and get the help that they need. I also promote healthy lifestyle choices through a wellness group aimed at providing individuals with the information and skills necessary to build positive habits that will help their recovery.
Why did you join the National Health Corps Florida AmeriCorps program? NHC was very appealing to me because their core values line up with my own so well. I want to help alleviate health disparities both now and in the future and I believe NHC is the best way to do so. Coming out of college I really wanted to serve in a community in which I could build relationships with the individuals most in need of help to better understand the challenges they face. NHC is one of the best ways to have a real effect on people's lives which is exactly what I was looking for. The opportunities to learn, grow, and develop as a person through this program are endless. I found NHC to be a great way to connect with people who share my values and aspirations. The combination of public health service and professional development was one I could not pass up.
What are you hoping to gain from your year of service? I hope to gain a thorough understanding of health disparities from the point of view of those affected most. As I enter the medical field, I hope to use this information to direct my actions in a way that will most positively benefit these populations. Through service, I hope to become a more empathetic, selfless, open-minded and educated member of society. I hope to build strong relationships and learn as much as possible from both the people I work with and the communities I serve. I hope to strengthen my desire to serve others and figure out exactly how I will do so in the future.
What are your plans after AmeriCorps service? My goal after this year of service is to continue to learn, grow, and help others. I plan to continue volunteering and working in the medical field as well as furthering my education and traveling. I am hoping to apply to medical school within the next couple years. 
Where do you envision yourself in 5 years? In 5 years I see myself in the middle of medical school!