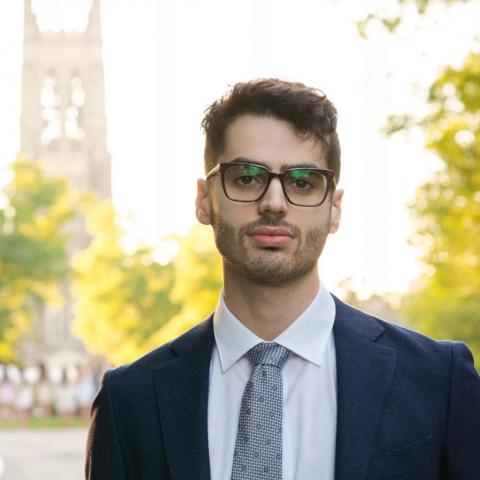 Pronouns: He/His/Him
Hometown: Seattle, WA (It's not as rainy as everyone thinks!)
Educational background: Neuroscience (BA) & Philosophy (Minor) – Duke University
Host Site: CAN Community Health Daytona
What is your title and role at your host site? PrEP Outreach Coordinator. As an Outreach Coordinator at CAN Community Health Daytona, my role will involve expanding CAN's Pre-Exposure Prophylaxis Program (PrEP) in order to serve a variety of communities in Northeast Florida. I plan to partner with community organizations, present educational material, coordinate HIV testing opportunities, and possibly conduct surveys to understand how to improve and adapt the program to meet the community's needs. My role ultimately will be to serve as a link between CAN and the community to help assist with individuals who may be at increased risk of HIV.
Why did you join the National Health Corps Florida AmeriCorps program? I joined National Health Corps for the opportunity to continue my service, but I specifically chose to serve for the Florida AmeriCorps program because as a native from the Pacific Northwest I have been wanting to expand my service beyond my hometown and to learn and contribute to a community I may not have had the opportunity to had I not been chosen to serve through the Florida program.  
What are you hoping to gain from your year of service? After my year of service, I am hoping to have learned more about the community in Northeast Florida and to feel like an integrated member of the community. I hope that at the end of my service I will have learned and developed an intuition about how to reflect on my service and to have a better understanding about how to serve others in a respectful and thoughtful manner. Furthermore, I hope to gain relationships with members at CAN Community Health and with members in the broader community. Lastly, I hope to use the skills and experiences I have acquired from my service to equip me later in life as I pursue a career as a physician. 
What are your plans after AmeriCorps service? After my AmeriCorps service, I plan to begin applying to medical schools, seeking curriculums that will allow me to combine my medical school education with community-based service. 
Where do you envision yourself in 5 years? In five years, I hope to be in the process of completing medical school along with a Master of Public Health (MPH) with the goal of using my education to continue my service for underserved communities.