Food Insecurity During a Pandemic
Hey everyone! My name is Roosha and I serve as a health educator for Primary Care Health Services, a Federally qualified health center. Today, I'll be taking you along with me on another part of my role - addressing food insecurity. Food insecurity, or hunger, is a nationwide problem that has been exacerbated by the pandemic. Many of the communities that my fellow cohort members I serve have been affected in the pandemic by job loss which in turn affects the ability to pay bills and put food on the table.
One of the overarching goals of the National Health Corps is to partner and serve with non-profits that are working to dismantle systems of oppression. The issue of food insecurity in America certainly has a foundation of systems of oppression such as mass incarceration, gentrification of communities, and unequal funding of public schools. Giving a family a food box might not seem like a huge step in dismantling these systems, but it's one part of a larger movement of community farms/pantries, mutual aid through grassroots groups, assistance in signing up for food stamps, and many other initiatives.
One non-profit that my host-site partners with is the Greater Pittsburgh Community Food Bank. Through our partnership, my host-site receives THRIVE boxes, which are provider/nutritionist approved boxes of pantry stable healthier food options. As part of my role, I pick up these boxes from the food bank and distribute them to three of our health centers.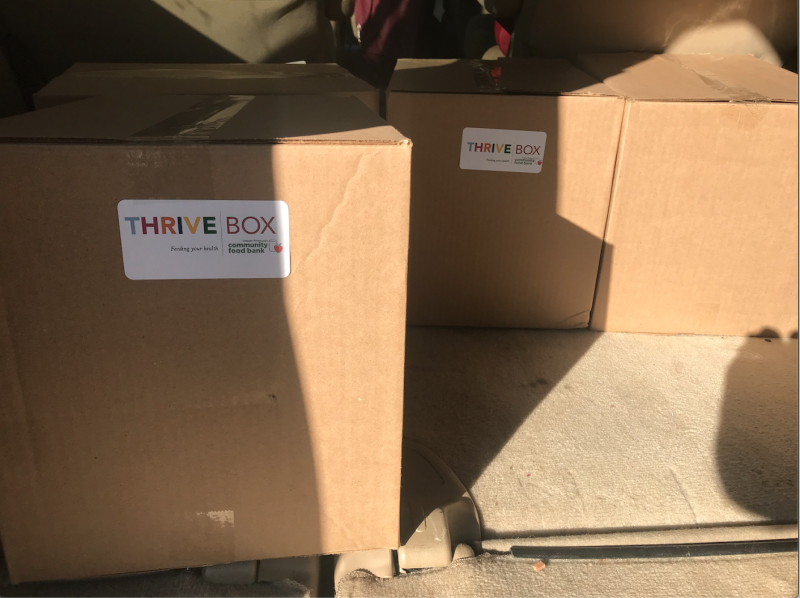 Once the health centers have received the boxes, the providers (including nurses and doctors), and MAs will direct patients who have screened positive for food insecurity to myself and the social work team. The social worker team continues to assist these patients and their families to determine food pantries and other resources locally, and offer food boxes as well.
Our NHC cohort also enjoys serving at packing and distribution events at the food bank to assemble boxes. During the pandemic, this has been a great socially-distant service activity for us to pack boxes for those in our communities.
East End Community Health Center
117 N Negley
Pittsburgh, PA 15206
East End Community Health Center
117 N Negley
Pittsburgh, PA 15206