Health Education and Reducing Food Insecurity
Ever since the pandemic started, food insecurity and healthcare access have been an issue for many families in the US. As people lost their jobs and businesses shut down, it became harder for low-income families to make enough money to buy food. Food pantries in these struggling communities used their limited resources to assist the families affected by the pandemic. In addition, many people were hesitant to see their doctors due to a lack of transportation or not wanting to take public transportation due to a risk of getting sick. By offering health and wellness education to those who do not see their doctors, we can help people stay healthy. I serve as a case manager in the Home Safe program at Presbyterian Social Ministries. In my role, I provide case management as well as health and wellness education to the chronically homeless population in Jacksonville.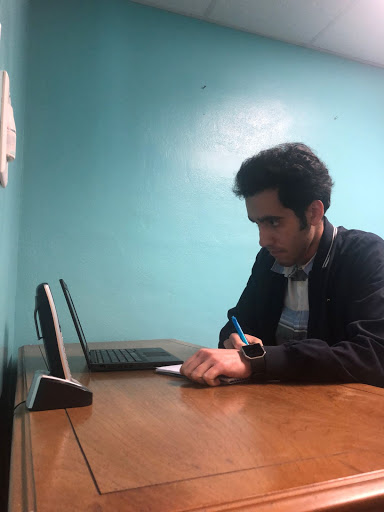 Many different individuals experiencing chronic homelessness are hoping to join our Home Safe program. If accepted into the Home Safe program, the clients are put into permanent housing. The goal of the case management team is to help clients in the program be as self-sufficient as possible. As a case manager, I visit each of my clients at their home provided by the Home Safe program, at least once a month. Every month I research a different health theme and compile resources and notes to review with the clients. During my home visits, I always make sure my clients are doing well and not experiencing any issues or problems. I also educate my clients on a different monthly health and wellness theme such as nutrition or COVID-19 resources or help them sign up for a COVID-19 vaccine appointment.  Beginning in October, I began reviewing a monthly health theme with all my clients during my home visits. I started to teach my clients how to be healthy and stay healthy. For example, in January we handed out a packet of six washable and reusable masks to all our clients and I taught them how, when, and where they should wear the masks. May is healthy vision month, so this month I am reviewing with clients how they can maintain their vision and how overall health and eating healthy are directly correlated to their vision. In March, I reviewed nutrition with one of my clients who had just started receiving Supplemental Nutrition Assistance Program (SNAP) benefits again so that he can afford to purchase healthier food. I reviewed all the healthy food he could buy and how cooking with oil would be better than cooking with other things such as lard. A month later, when I visited the client again he told me how he bought fruit such as berries and bananas to eat. Also, he had started using olive oil when cooking food even though he would cook food using lard when he was growing up. The client seemed to be happier and felt healthier as a result of the nutrition lesson.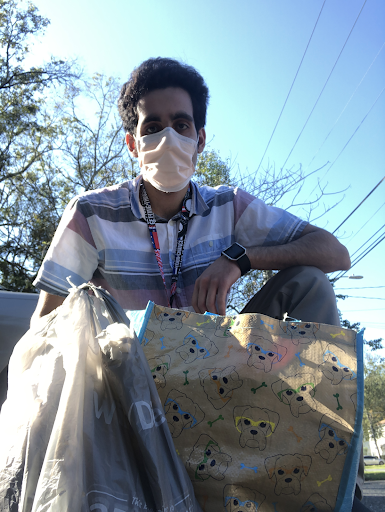 With food insecurity being a big problem throughout the pandemic, eating healthy has been hard for a lot of my clients. To help our clients, we put together and deliver food baskets to our clients. In November, we delivered Thanksgiving baskets with food items and a turkey to our clients. In addition to the food baskets, I help clients sign up for food assistance too. One of my clients makes no income and is not old enough to get social security benefits yet so he has a hard time making enough money to buy food. During one of my home visits with him, I brought my computer with me and I was able to sign him up for SNAP benefits. Now he can buy enough healthy food for himself every month and is very grateful I helped him sign up for SNAP benefits. I am glad I was able to help my clients reduce their food insecurity and teach them how to stay healthy.