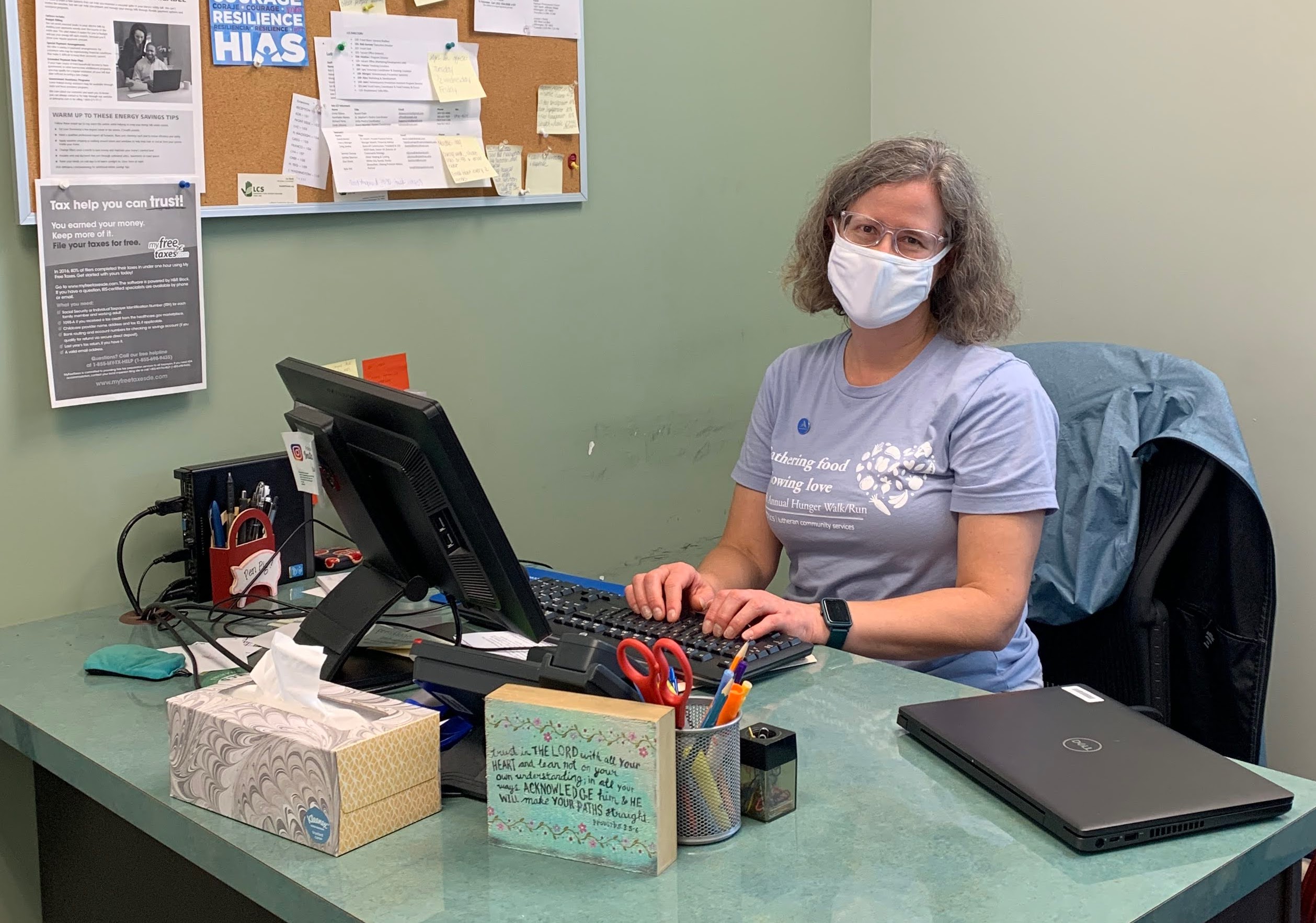 I've been serving at Lutheran Community Services, a small community service organization, since July. LCS hosts 14 food pantries and distribution sites, offers emergency financial assistance, provides smoking cessation services, and collaborates with ChristianaCare on the Delaware Food Farmacy.  My main task at LCS has been writing stories for a new blog on their website. I get to talk to clients, volunteers, staff, and supporters. What I've appreciated most is how much dedication, compassion, and genuine care the staff and volunteers have for those they serve.
I've interviewed the first two graduates of the Delaware Food Farmacy, a pilot program for Medicaid eligible patients struggling to manage chronic health conditions. The first was a young woman emerging from an incredibly difficult year. She made significant changes in the way she and her husband cook and eat. It was fun to hear them talk about new sauces and recipes they created together. She has a lot of hope going forward despite the challenges she faces.
The second graduate is a gentleman in his sixties who struggles with Diabetes and hearing impairment. He has no family to rely on, and he has no car. Life has been tough, and he is humble and extremely grateful for the support he found with the Delaware Food Farmacy. Now that he has graduated, he genuinely is afraid about being hungry and alone. Touched by his meekness and with genuine love, the community health worker and the food pantry coordinator keep encouraging him that he can do what he needs to be healthy. They continue to find him resources and support in the community.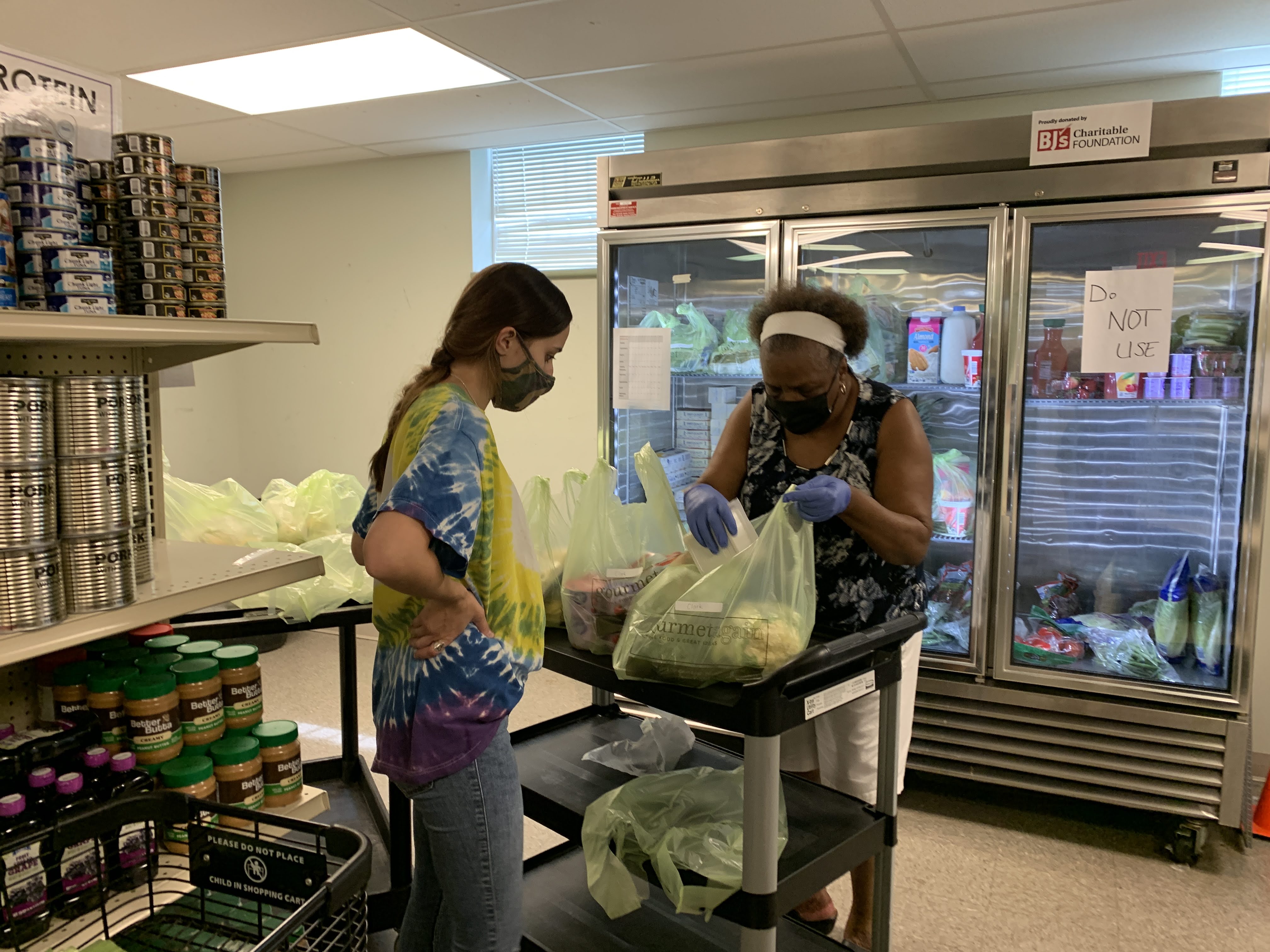 The experiences of these two graduates, along with stories from others who I've met through my service, impress on me one thing. People make a difference. Visitors to our traditional food pantries have told me how much they like coming to LCS because of the friendliness and care of the people there. The need for resources is great - food, rent assistance, health insurance, medical providers you trust, transportation, access to fresh food and clean water, behavioral health support, and more. But we can't just drop supplies or even money on someone's door and assume they will be okay. We need trustworthy, reliable people who care and have the time to say hello and smile. A good support system can be difficult to create, but having more human resources in the community helps.
I hope that NHC can grow and create a greater number of individuals who feel connected and dedicated to those they serve. It's hard work. It's easy to burn out trying to do as much as you can when you realize the breadth and complexity of the need. Because of that, we have to build support systems for those doing the work as well as those reaching out for services. That includes making service and healthcare jobs not only rewarding but sustainable with wages and benefits one can live off. It requires investing in people to help empower communities to thrive.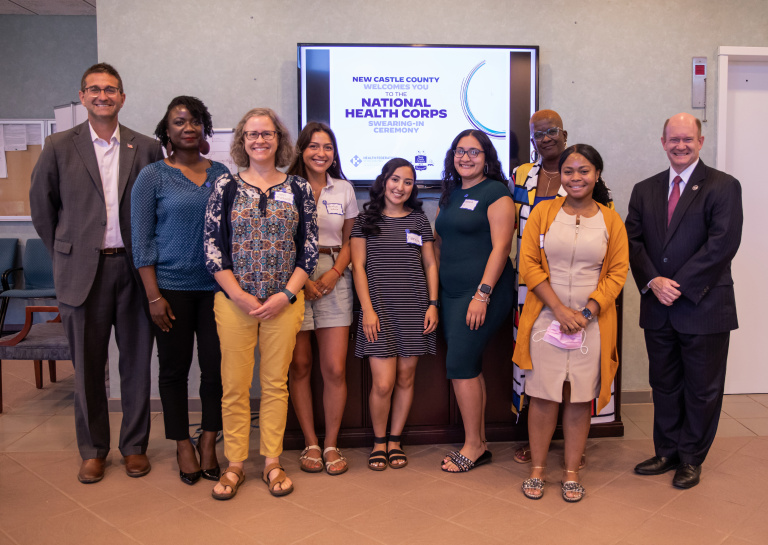 At our swearing in ceremony, Senator Chris Coons shared a vision of making a year of service common. I love this idea and know it would benefit both the individuals serving and the communities they serve. Think of how much we all could learn and grow if service with the National Health Corps or other Americorps programs were the norm! The connections made could strengthen our communities and give those serving valuable experience and a new perspective.