Life Around Jacksonville (Jax)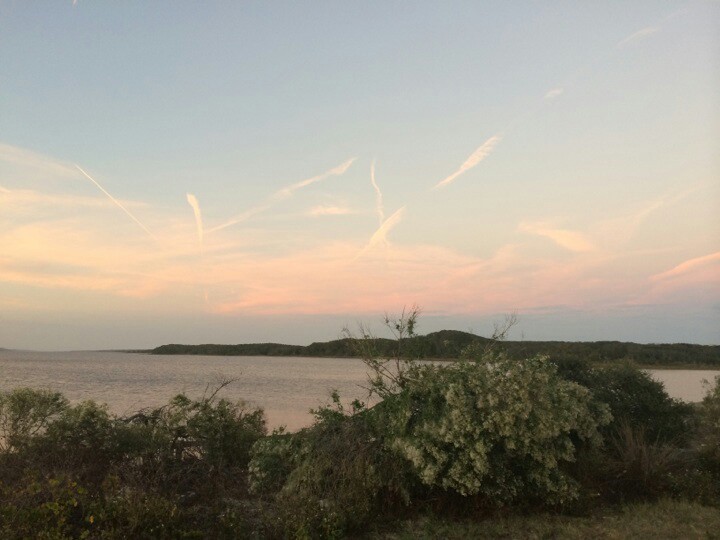 When I began to prepare to move from the hills of Southwestern Pennsylvania to the hot, humid and notoriously flat Jacksonville, Florida in early August, one of my initial Google searches included "places to run". Having competed for several years of cross country, finding quality running locations had the potential to make or break a brand new city for me. Luckily, over the past four months, I have found that Jacksonville offers a plethora of fantastic outdoor options for runners and non-runners alike, whether they are looking for a skyline view of downtown or a quiet getaway on winding nature trails. And the best part? Florida's year-round warm weather means that getting outside doesn't necessitate bundling up.
As soon as I arrived in the city on the coast, I began to research races and it wasn't too long before I had registered for a half marathon. The journey of training that ensued took me all over Jacksonville to some of the most interesting and beautifully diverse locations. As I serve with Baptist Health downtown, I can easily bring my running gear to service and hop on the RiverWalk – a brick-laden pathway bordering the water – right at the end of my day. Here, plenty of people congregate each afternoon for their daily dose of exercise or to catch a glimpse of the St. John's River after work. Other days, I'll do a hill workout across the Acosta Bridge's pedestrian sidewalk, offering some of the best views of the city – especially in the evening when the lights reflect on the water.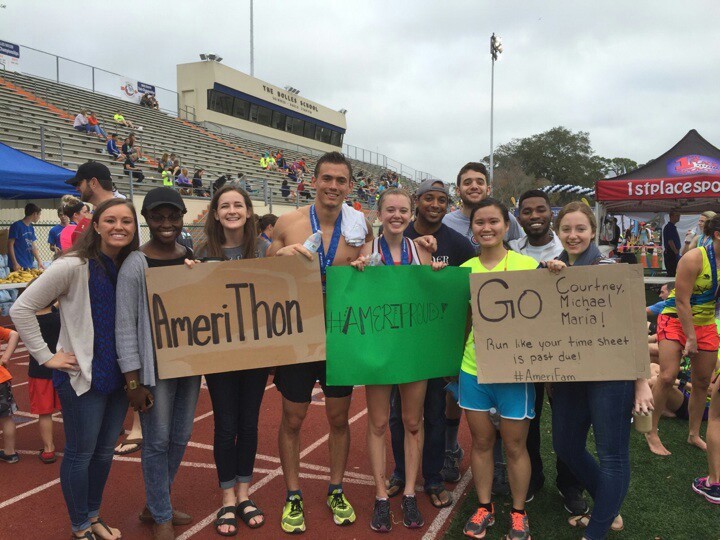 As I run through downtown, I'm equally surprised and amazed at the new sites I encounter each time. A giant mural on the side of a building or a science museum that I had never before noticed, jump out at me like figures in a pop-up book. The outdoor events are plentiful here, too. I once ran through a monthly affair called "Art Walk" where crafters sell their products while locals enjoy food trucks and live music. On another occasion on park trails, I noticed a big registration tent set-up and sweaty people walking away with giant medals hung around their necks. An ultramarathon relay race was being held that very day and I got to witness a few of the final participants racing for the finish. Day or night, it seems as if the sunshine state never sees a dull moment.
A community of people who enjoy the outdoors seems to exist here in Jacksonville. Whether I'm at the University of North Florida's open track, on Guana River State Park's green trails, or beside the Atlantic Ocean itself on the sand, there are always plenty of sunshine-seekers along the way. But aside from the myriad sights, sounds, and smells of Jax, perhaps the best community I have found is among my fellow AmeriCorps members who have been experiencing the ins and outs of the city in different capacities and can share them with me. Having the AmeriFam here to take in this new city brings great comfort and loads of fun. And perhaps the grandest culmination of excitement came as I rounded the corner to finish the last 400 meters of my half marathon last weekend, only to see my fellow Corps members holding signs and cheering me on to the very end. Jacksonville has never been sweeter.
---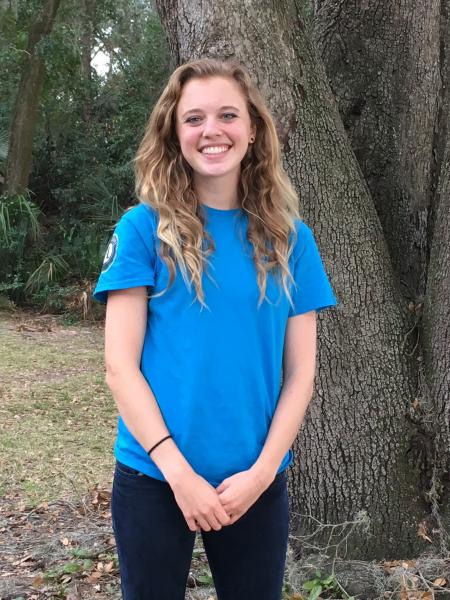 This blog post was written by NHC Florida member, Courtney Joseph.
Courtney serves at Baptist Health, Social Responsibility Dpt. as a Health Educator.
841 Prudential Drive, Aetna Building Suite 1900 Jacksonville, FL 32207
841 Prudential Drive, Aetna Building Suite 1900 Jacksonville, FL 32207