On a Mission, along Mission St: Addressing Food Security & Utilizing Food as Medicine during COVID-19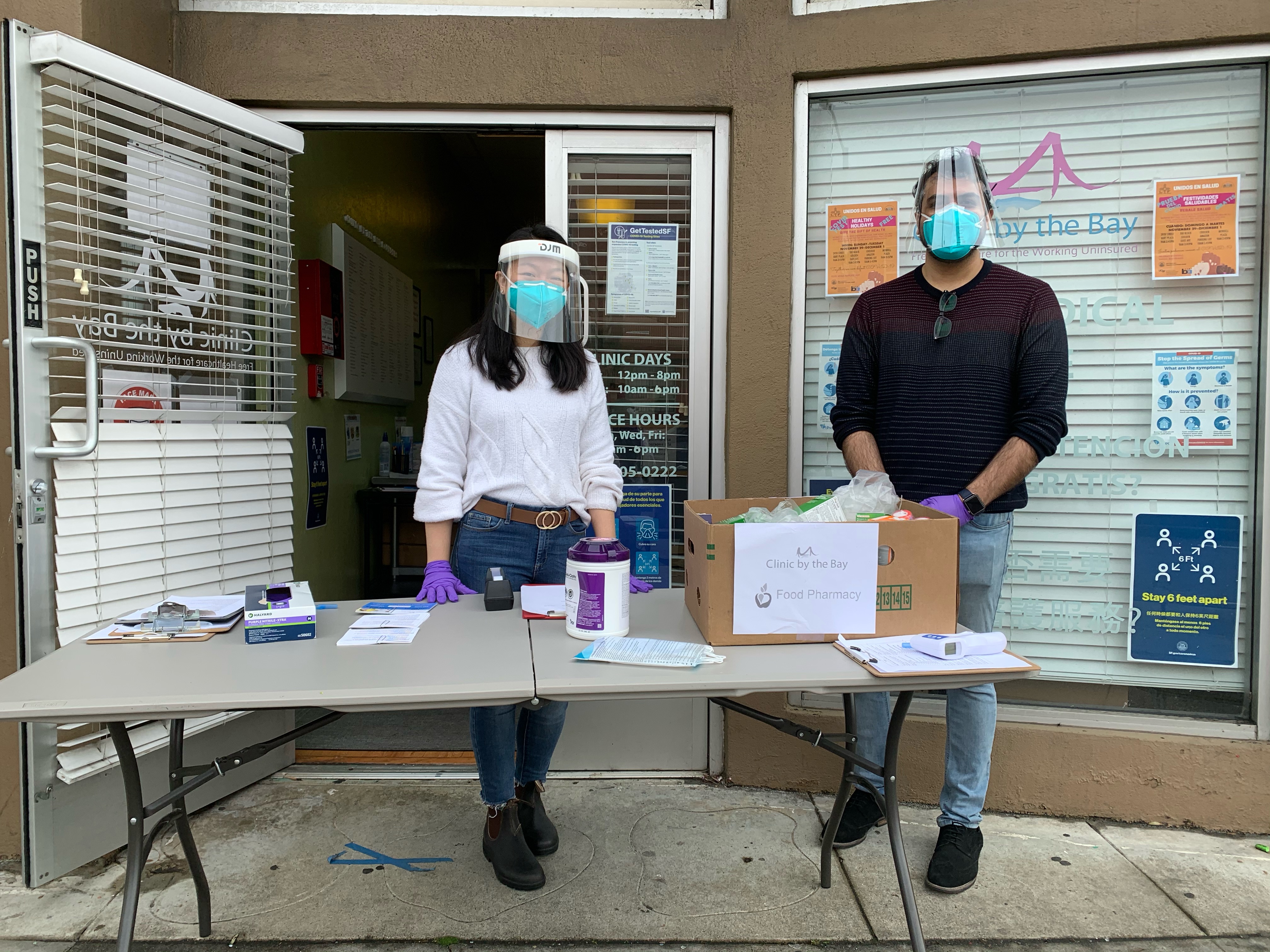 Hello there! I'm Cindy, and I was born and raised in the East Bay of CA. I returned home from college to serve as the Food Security Programming Coordinator at Clinic by the Bay for the upcoming year. Earlier in 2020, a member of my family was diagnosed with type 2 diabetes. The subsequent transition to eating healthier food items revealed the increased cost and the privilege of healthier eating, which drew me to Clinic by the Bay and to support their Food Security Program.
During my first two months of service, I have served in a hybrid format, both in-person and virtually from home. I developed and launched the Clinic's first Food Pharmacy, which aims to provide nutritional education and boxes of healthy, fresh produce to patients with chronic medical conditions like hypertension and diabetes. I also currently direct the Food Voucher Program, which provides financial assistance to more than 50 patients in partnership with a local market on Mission Street. I also connect patients at the Clinic to social services and governmental resources, such as CalFresh.
I was particularly inspired to launch the Food Pharmacy after serving at UCSF's Food Pharmacy in November through an Outside Service opportunity. "After I began to get groceries, my doctor took me off of my medications!" a patient yelled through his mask in excitement as he received his produce for the week from the Food Pharmacy. Hearing these words, especially after seeing how medications have only done so much for my family member, encouraged me to approach food as medicine, even if the Food Pharmacy itself may not be as interactive as it had been previously.
I've been grateful to witness the Food Pharmacy inspire patients to take initiative on their daily health management choices. My interactions with one particular client particularly stood out to me. Their provider recommended them for the Food Pharmacy to manage their hypertension by modifying their diet. Every week thereafter, they would bring a smile on their face to pick up their box of healthy food items, unfailingly expressing their excitement at the abundance of colors in the food after peering into the box. During a conversation they had on the phone, they mentioned how much easier it's become to eat white meat and cut down on red meat, which substantially helped them follow their provider's recommendations. To witness the direct impact of the Food Pharmacy and its connection to medicine further strengthens this approach of utilizing food as medicine.
Although I had learned about the existence of health inequities and health systems management in the classroom, addressing social determinants of health within the context of specific racial and ethnic communities presents itself as a new challenge. I'm grateful for the many teams I serve with on a daily basis, from the Clinic's Food Security team to NHC SF. It really takes a community to utilize an upstream approach in order to address these social determinants, which we often take for granted.